Blog writing can be a rewarding experience. It can help you connect with your audience, build relationships, and generate leads. But before you write your first post, there are a few things you need to consider. This blog post outlines the key points and helps you get started writing your first blog post with confidence. Thank you for reading!
What is blog writing?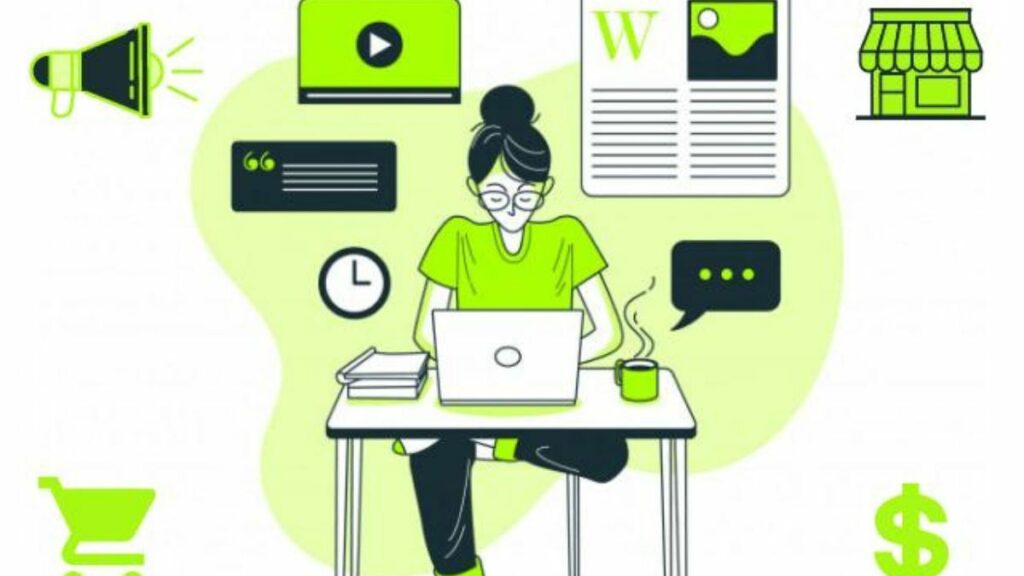 Blogging is a great way to share your thoughts and ideas with the world. You don't need any special skills or training to get started—everything you need is right here in this article! Before anything else, make sure you actually have something to say. You need to be passionate about what you're writing about, or your blog will just end up being a waste of time. Once you have a good idea of what you want to write about, start by taking some time to think about it. Brainstorming and writing your ideas will help you organize your thoughts and plan out your post. Writing is a creative process, so don't be afraid to let your imagination run wild.
The benefits of blogging for your business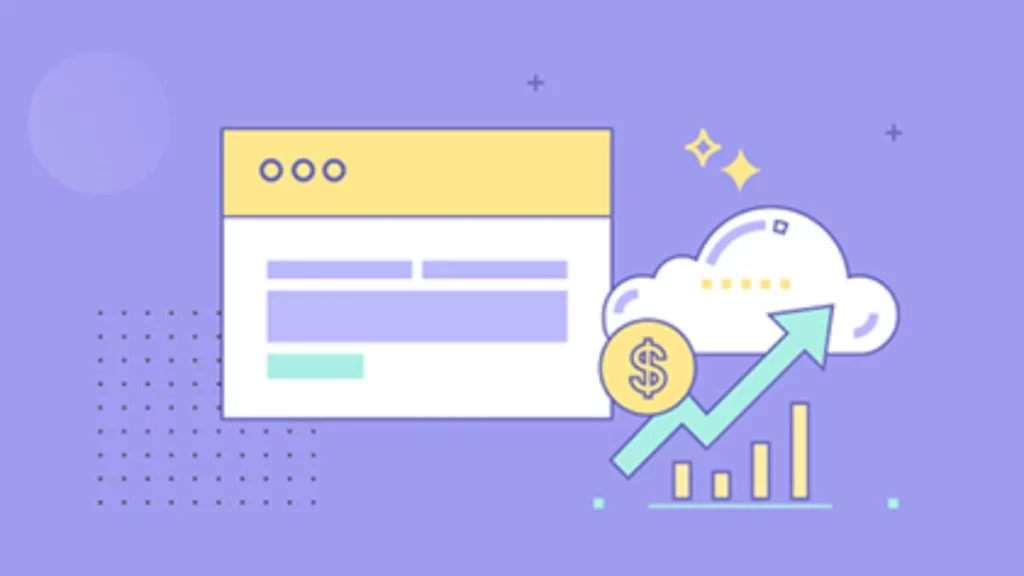 Blogging is a great way to connect with your customers, build relationships, and promote your business. Here are some of its significant benefits.
Improve your grammar and spelling skills
Learn about new marketing techniques.
Build a network of blogger friends.
Increased traffic to your website and blog.
Opportunity to earn affiliate commissions.
So, what are you waiting for? Start writing your first blog today and see the amazing benefits it has for your business!
Read more on the benefits of blogging.
Things to consider before you write your first post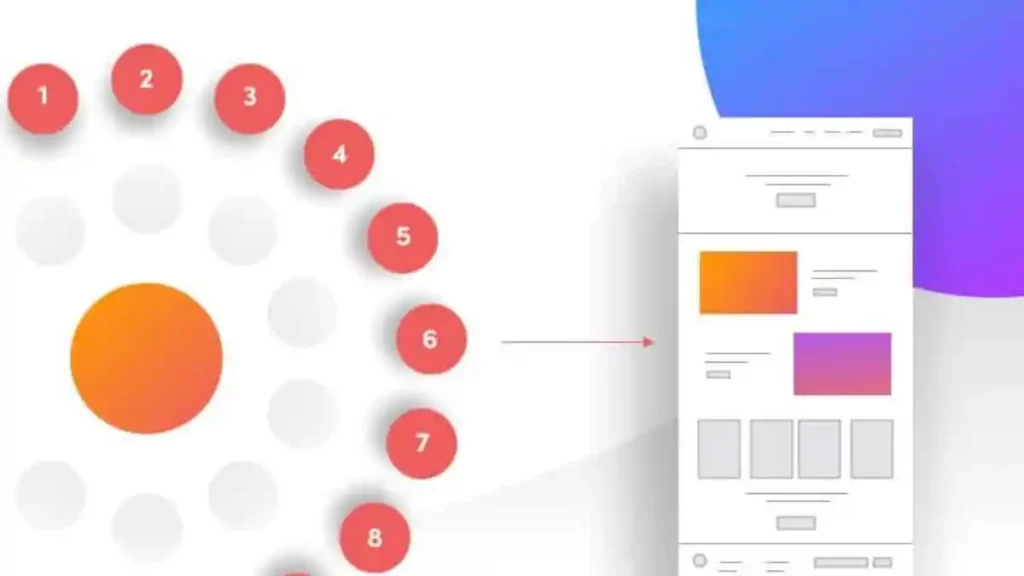 Before you even start writing your first post, there are a few things you should consider. For example, think about what you want the blog post to accomplish. Will it be about your personal experiences or about a topic in which you have professional experience? Also, blog writing is a continuous process—keep writing and publishing new content to keep your blog audience engaged and coming back for more! Below is a step-by-step guide you should consider before writing your first blog:
What are your goals for writing a blog?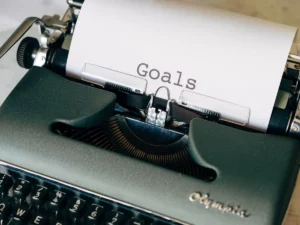 Before you write, it is important to have specific goals in mind. After all, blogging isn't simply about publishing content for the hell of it! Think about what you want your blog to achieve—whether it's gaining brand awareness or increasing customer loyalty. Once you've got a good idea of your target audience and what attracts them, crafting quality content will be much easier.
Who is your target audience?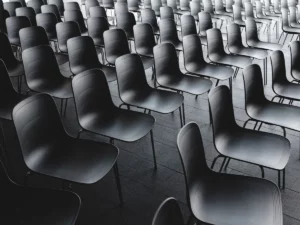 When writing your first blog, it is important to first identify who your target audience is. This will help you decide what type of blog post you should write—whether it's a review or an article on a specific topic. Once you have determined the audience, research their interests and preferences so that your post is relevant to them. In addition, focus on building relationships with this target group by publishing interesting blog posts regularly and responding to comments/questions from readers.
What topics will you write about?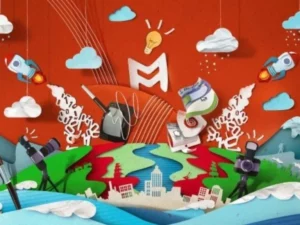 Once you have identified the keywords that your audience is interested in, you can begin creating content around these topics. For example, if someone is researching "green living ideas", a suitable topic to write about would be eco-friendly home tips and tricks. By compiling a list of relevant topics related to the keyword you chose, as well as finding new and engaging ways of presenting them, you will also be on your way to success with affiliate marketing blogging!
Are you delivering value or just preaching to the choir?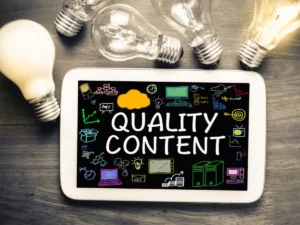 If you want your blog posts to be read and shared, it is important that you write from the heart. This way, readers will sense that you are passionate about the topic and believe in what you're writing. Also, try to keep your writing style easy to understand so that even someone who isn't particularly interested in your niche can follow along without difficulty.
Apart from being interesting and entertaining, good blog content should also provide value for readers. This means providing information they didn't know before or shedding new light on an old topic—something that doesn't happen often enough these days! Besides this, make sure there's nothing superfluous or irrelevant included—if it's not essential for understanding the post in question, then why include it?
Choosing a Domain, Hosting, and a name for your blog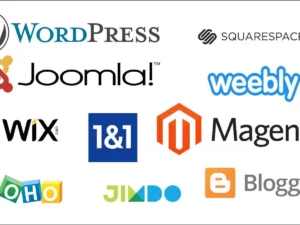 Choosing a blog name is an important first step before writing your first blog. Once you've come up with something catchy and easy to remember, make sure you set all the details before you write!
Next, decide on a domain name that accurately reflects your blog topic. For example, if you're blogging about fashion then choosing a domain like fashion-blog.com would be ideal. You can also search for related keyword domains (i.e., women's style) to help boost traffic and build visibility for your blog right from the get-go.
Once you've picked out a domain and hosted it with a hosting provider, it's time to choose one or more appropriate titles for your blog posts—this will make them easier to find by readers of search engines and humans alike when they browse through your content online or on social media platforms such as Instagram or Facebook. Here is an article with tips for creating a successful website.
Choosing design for your blog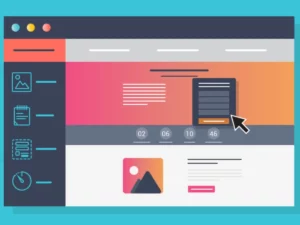 Creating a blog that looks professional and attractive is essential for attracting readers. However, you need to go beyond just choosing the right template or design style—your blog must reflect your overall content and purpose. This way, readers know they can always count on getting quality information from you, no matter what. In addition, make sure you write all of your posts consistently in the same style so that readers don't get lost or confused.
Choosing the content types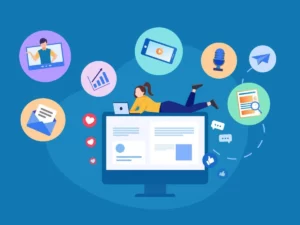 It's important to think about the type of content your blog will feature. For example, infographics are perfect for marketing professionals who want easy-to-understand visuals that help them understand a complex topic quickly. Similarly, tips and interviews would be good content types for bloggers who focus on sharing practical advice and experiences with their readers. The right content makes blogging much more engaging for your readers—which strengthens your connection with them and motivates them to visit again often. So choose wisely!
Formatting Guidelines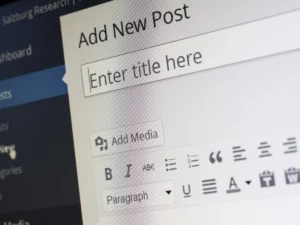 Formatting your content in a way that looks good and is easy to read, while also being SEO friendly, is important for creating successful blog posts. Think about the fonts you are using, the style of writing you are employing, how long your post will be (including subsections), what images or videos you plan on including etc. Always aim to make your content interesting for readers—this will help them stick around longer!
SEO, keyword research, and keyword clusters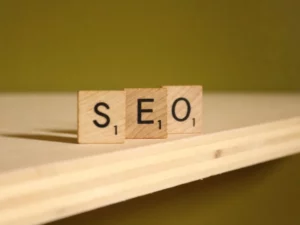 SEO (Search Engine Optimization) is improving the visibility and ranking of a website or blog post in search engine results pages (SERPs). It's an important part of content marketing, as it helps to draw traffic to your site from search engines. Keyword research is essential for SEO success. You need to find keywords that apply to your niche and target audience, and make sure they're included in all aspects of your post—title, body text, etc. Once you've done this, it's time to optimize your post using search engine optimization techniques. This will help improve its visibility and rankings on SERPs.
Marketing and Promotion Channels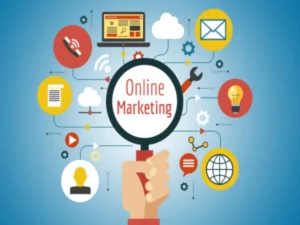 Once you've nailed down your blog's content direction and niche, it's time to think about marketing & promotion channels. You should decide which channels are best for your business before writing your first blog. Having all channels available seems like beneficial, but in the long run, you will spend resources that you could have used more prudently. Here is an article explaining the different marketing channels.
The channels that do not benefit your niche will make your efforts futile and will give you a wrong data analysis. Also, managing all channels will degrade your content quality. So, choose your channels wisely before broadcasting your content all over the internet.
For example, email marketing is one of the most effective ways of reaching out to potential subscribers; Instagram is famous for short videos, while LinkedIn is more professional and is good for your professional and self-improvement content, etc.
PR might be necessary for getting visibility for your niche topic—but make sure that everything else (designs, language used, etc.) reflects the brand message that you want to communicate!
Conclusion
Blog writing is an excellent way to share your ideas and experiences with others and build relationships with them. Ilog writing can help you improve your writing skills. It can be a great way to promote your business and increase traffic to your website.
Make sure that you have a good idea of what you want to write about before you start, as the post will be more successful if it is based on your own personal experiences and interests. With these tips in mind, get started writing your first blog post and let us help you take it to the next level!
Read more on how to create a WordPress website from scratch.