Are you a writer? Do wonder why write a blog or want to start a blog but don't know where to start? Don't worry, this blog is for you! Here are some reasons about why people blog and why you should start writing too. Not only does blogging give you the opportunity to share your thoughts and ideas with the world, but it also offers a range of benefits that can make your writing process easier and more enjoyable. From developing your public speaking skills to becoming more self-reliant, blogging can do wonders for your writing career. So if you're serious about starting a blog, read on for more information!
Main Reasons: Why do People Blog?
For every search on a search engine, you will find a list of links, most of which are blogs. People blog for many reasons – marketing, promotion, creating a personal brand, and building relationships. The reason blogs are so important is that the search engines can relate to the search queries only with text. Hence, blogs are the only way in which a website can reach their desired audience. Thus, blogs become the best way on the internet to showcase a product, service, knowledge, or appeal. The main reasons to why people blog are:
To Share Their Passion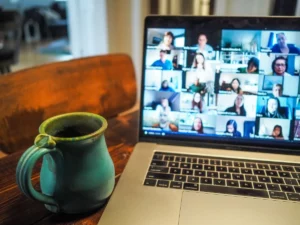 Blogging can be a great way to share your passion for writing and connecting with readers. Also, it provides an outlet to learn from your audience, offers valuable feedback, and as a marketing tool. Also, blogging is therapeutic for writers—giving them a space in which they express themselves freely with no fear of judgement or reprisal.
To Educate Others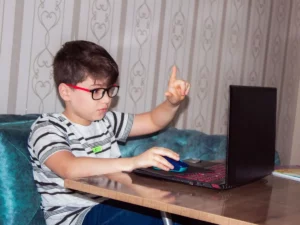 There are countless reasons to why blogging is a great way to share your knowledge with the world. From helping you build connections and contacts, to creating awareness for your businesses and products, blogging can do wonders for people wanting to learn something new. However, finding the time to blog can be hard – that's where self-promotion comes in handy. By writing articles on topics that resonate with people (and potential customers), you can gain followers who will appreciate what you have to say.
To Gain Exposure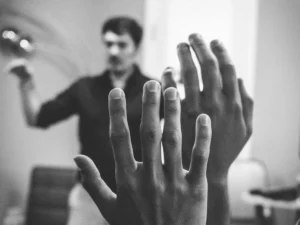 Blogging can be a great way to build relationships with people, share your thoughts and ideas, and get work exposure. In fact, we can say that blogging is one of the most important content marketing strategies you could use. Apart from developing writing skills and improving your content strategy overall, blogging also gives you the opportunity to develop strong social media platforms—which help promote your business effectively. Finally, blogging allows you to connect with other writers who might have similar interests or who can offer valuable feedback on what you write.
To Build Authority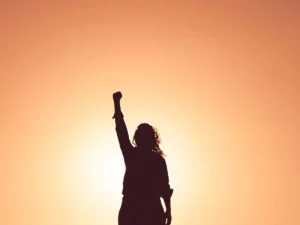 Blogging can help you build your personal brand and credibility as a writer. In addition, it can help you establish connections with other bloggers, which will lead to opportunities. In conclusion, by sharing your thoughts and ideas with a wider audience, blogging can generate leads or even start new businesses for you!
To Rank in Search Engines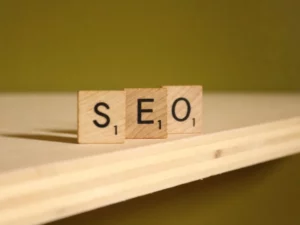 Consumers today go to the internet for their needs. They search for a keyword and click on the first result they get, which is why it is important for any blogger to rank on the top of these search engines. Although sharing on social media channels is beneficial, but if people discover you through a search engine, it brings in huge amounts of traffic.
Search engines have created an unprecedented market trend where instead of the sales people approaching the consumers; the consumers come to the service providers. As a result, writing an SEO friendly blog becomes the best tool to make your readers discover you as it opens the possibility of discovering people who you would not have discovered any other way.
Should you Start a Blog?
There are innumerable answers to the question: Why write a blog, but before you jump to it, it's important to assess the benefits you would receive for investment of time and resources. Some of the key benefits of blogging for writers include social networking opportunities; SEO helps with keywords/title optimization; additional streams of revenue, such as advertising or sponsored posts; speaking engagements are available through partnerships with businesses/organizations who share your passion or same interests as you do; connection to like-minded bloggers interested in similar topics who can offer feedback, advice, or just chatting; and mentorship from those more experienced than you.
So, before you type out your first post, ask yourself: Do these benefits justify the time and effort required to maintain a blog? Two important factors that will help you in the decision are:
1. What do you need to blog?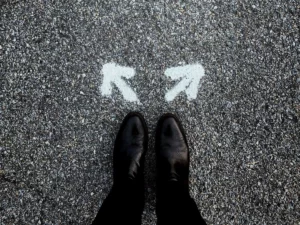 Basically, the skills of a writer. If you like, you can build a super-heavy website with lots of features and spend a lot of money. However, you could also write a blog for free with some basic knowledge of the internet. The amount of money and time you need is proportional to the end results you want from your blog; If you only want to pursue a hobby or practice writing skills or if you want to build a brand, sell products, and be commercial.
However, in both cases, it is crucial that you are confident in your pursuit. A checklist of what you want from your blog and how you will achieve it is a great way to start. Also, do some research and find out if you need SEO optimization, a personal website, or other features, as good planning will save you time and keep you from getting demotivated.
After you have a plan for your blog, you can start researching the tools you will need to accomplish your plan. Several tools that help in writing, editing, image handling, SEO, and keyword research are available in the market. You can decide which tools suit you as per your needs and ease of use.
2. How can writing help you achieve your goals?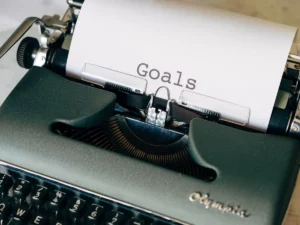 Blogging undoubtedly helps achieve your goals in various ways. For starters, blogging can help you develop a professional image and brand. This is because readers often see blogs as a credible source of information. Besides this, blog ad revenue is also achievable through WordPress ads or Google Adsense. Also, you could monetize your blog through affiliate marketing agreements with other companies or products.
Blogging gives you an opportunity to share your unique voice with the world and connect with people from all over the globe. If done strategically, you can research topics before writing about them on your blog—increasing the credibility of what you write. And last, make sure that when starting a blog, you have clear objectives in mind so that it doesn't become just another idle distraction!
7 Benefits of Blogging for Writers
There are plenty of reasons to write a blog. Not only does it help you build credibility as a writer, but it can also be therapeutic, lead to opportunities for book deals and other writing opportunities, and help you build a following. Overall, blogging is an excellent way to share your thoughts with the world and connect with other writers in the process! Some of the key benefits of blogging are:
1. You will improve your writing skills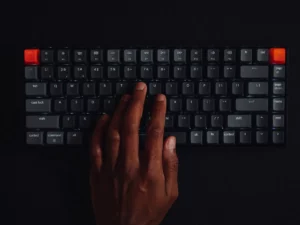 As writing is an important skill for any professional, regular practice will improve your grammar, punctuation, and word choice. Also, you will learn to use better sentence structure and build stronger narratives that resonate with your target audience. Besides this, developing a deeper understanding of who you are as a writer (and what you want from writing) means that you can go beyond simply churning out content with no thought or soul behind it. Because of these skills-building exercises, doors to new opportunities will open—both in terms of career growth and personal fulfillment.
2. You can get technical knowledge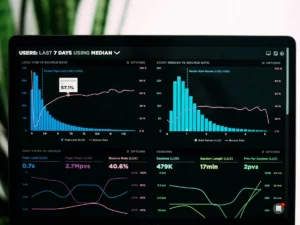 When you write and maintain a blog, you learn a lot about the way modern-web-market works. If you are doing it right, you will find out the technicalities of SEO and keyword research. Also, if you decide to have your personal website, you can even learn a little about web apps, APIs, and other technical tools that may help you survive in the modern world.
A self maintained blog is so much more than writing. You will learn to research about what people are search, how the market is changes and also about new technologies and tools. For example, a blogger may find it easy to self-publish a book because of regular practice in content formatting, image design, and content promotion. Similarly, a blogger will also have some idea about cover design, video editing and the new AI tools in the market. In conclusion, blogging is the best way to stay young in the rapidly changing world.
3. Greater understanding of your audience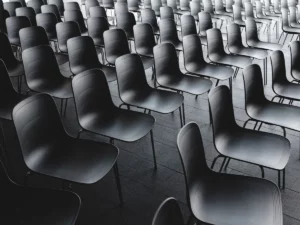 Blogging is one of the best ways to understand of your audience. By writing content that resonates with them, you create a connection that encourages readers to explore further. This leads to increased exposure and visibility for your work, which attracts attention from other people in the same field and potential customers or clients. Blogging can improve the SEO of your website—making it easier for people to find you. At last, blogging can also generate more leads—both business opportunities and personal ones!
4. More opportunities for collaboration and networking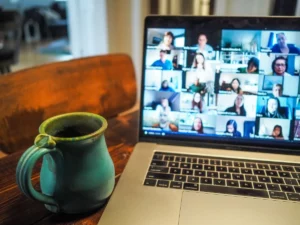 Blogging is a great way to get feedback on your work. In addition, by sharing your writing with the world, you can connect with other writers and build an audience which will appreciate what you have to say. You might also learn new skills while doing so—which can help take your content marketing to the next level! Apart from improving content quality and ensuring that it's of high-quality, blogging is also great for networking. By meeting new people and getting introduced to potential business partners or clients, it could be the start of a successful career path for you!
5. Improved relationships with readers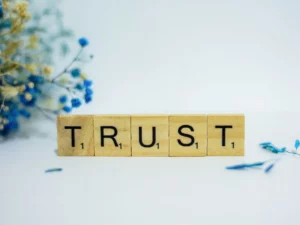 Blogging can help build strong, beneficial relationships with your readers. In fact, blog followers feel sympathy for the blogger and are more likely to buy products or services from them. You can also use this relationship-building platform to offer exclusive content that is not available anywhere else. Blogging helps you understand your customers better and gives you the chance to connect with them on an emotional level. Ultimately, this leads to improved customer loyalty—which is always good news!
6. Increased exposure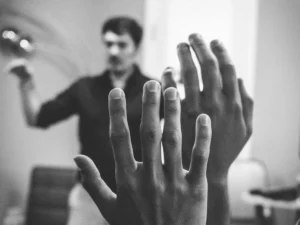 Blogging is one of the best ways to get exposure for your work. Not only will it attract attention from potential customers and followers, but blogging can also lead you to opportunities that you wouldn't have otherwise gotten. For example, if you are a writer who specializes in business topics, writing a blog about it can give your writing an extra edge by featuring it alongside other content on related subjects. This way, readers may read what you have to say since they know there's something valuable (and relevant) for them in the mix! Blog comments provide an opportunity for dialogues between writers and their audience, which leads not just to better content but also to stronger relationships between people. Isn't that great news?
7. You will get proclaimed an expert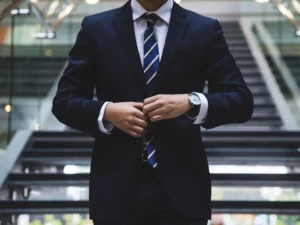 Becoming an expert in your niche is one of the best things that can happen to a writer. Not only will you learn, also people will come to you for advice—which can be great news! Not being published doesn't have to be a barrier anymore because, with hard work and dedication, you too can become an authority on your topic—something that would once have been unheard of.
Several unpublished authors are successful bloggers, which wouldn't have been possible in a past age. You can write a blog about helping other bloggers with tips on blogging, SEO, etc. and be an equally valuable contributor to the society as a published author in the same field.
How to start a blog for free
If you're thinking of starting a blog, don't worry. Even if you plan to spend zero money, you can still start blogging as several free platforms make starting a blog easy. So, what are you waiting for? Get started today, write your first blog and see the benefits for yourself!
Choose the right platform – WordPress, Blogger, etc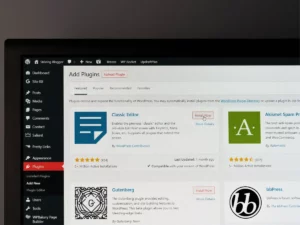 Choosing the right platform for your blog is an important step in successful blogging. There are several platforms available, each with its own set of benefits and drawbacks. However, WordPress remains the most popular choice among bloggers and has many features that make it great for content creation. Other websites like blogger and medium are also good choices. After choosing a platform, it's time to get started by setting up your blog and publishing content!
Get an idea for what you want to write about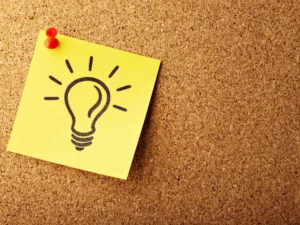 Before you start, it is important to know what you want to write about. This way, you can develop a plan for growth and increase your followership. When starting out, writing about something that interests or excites you will help connect with your target audience better. Choose a name for your blog, write a description, mention your services, and write a professional bio. However, while doing all this, mind the rules of the internet—insert your keywords, write engaging content, and keep your website simple for your readers, so they don't get confused about finding something. Once you establish the content flow, consider expanding into other topics. This way, you can build brand awareness and share valuable insights with readers on various aspects of life and work.
Decide on a blog theme or topic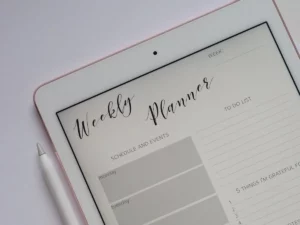 To write a blog, you'll need a blog platform and some content—we've got the best free blogs tools list for you! Once everything is ready, it's time to think about what topics to write about. However, don't be afraid of experimenting as long as your blog remains well written. The key factor to an excellent website is to building a theme which presents complete information on one or two topics. Otherwise, writing on any random topic takes away the focus of your reader and also diminishes your authority—no one cares for a jack of all trades.
You can create an umbrella of topics and explore different aspects of it, like problems, how-to lists, inspirations, and others. At last, make sure that blogging is part of your overall marketing strategy so that you can reap all the rewards it offers!
Publish your first post and enjoy the benefits!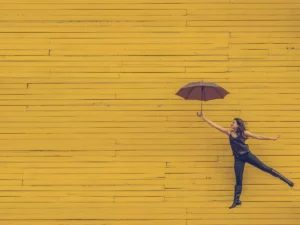 There's no need to hesitate any longer! Publishing your first post is the perfect way to get started with content marketing. By writing about something that you are genuinely interested in, you'll be able to attract readers who will want more of the same. A blog can help build brand awareness and connect with potential clients. You can also share your writing skills and promote your services through social media platforms like LinkedIn or Facebook. Don't delay on account of perfecting your first post, as writing is a continuous process. You will eventually learn, and the good news is you can always come back to rectify those rookie mistakes you made. However, keep in mind that it takes time for content marketing efforts to pay off – so patience is key!
Read a detailed list of things you should consider before writing your first blog.
Conclusion
Writing a blog is one of the best ways to share your thoughts, ideas, and experiences with the world. Not only will blogging help you develop a following of readers who appreciate your work, and provide you with valuable marketing and business skills, it also teaches new skills and provides personal gratification. If you are still wondering why write a blog, why not start blogging and see for yourself why it's such a great way to connect with people and improve your skills? Thanks for reading!
Read more on the benefits and the challenges of an author-website.