As a writer, you need to produce content at a fast pace. Especially if you have a blog or a website, you need to be more efficient and take help from tools that will help you write better and faster. This blog outlines the best free and paid writing tools that can help with all aspects, from writing to editing, cover design, social media promotion, and marketing. So whether you're a beginner looking for tools to help you improve your writing skills, or an experienced writer who wants to find the best tools for better productivity, this blog is for you!
Note: I have filtered only the best tools in the market; which satisfy all the essential features and are value for money. After spending a lot of time in research and trying out different options, I have created the list of these tools out of which I use most. I would also like to declare that there are no affiliated marketing links in my blog—this is an honest review.
As a writer, you'll need to use writing tools to help you get your ideas on paper. There are several free and paid options available on the market, so it's important to find the right one for your needs. Some are best suited for larger projects, while others are better for shorter pieces. Once you've settled on the tool that works best for you, familiarize yourself with its features. This will allow you to write faster and more effectively, without losing your content or formatting. Some great writing tools include word processors (like Microsoft Word) and organizers (like Scrivener).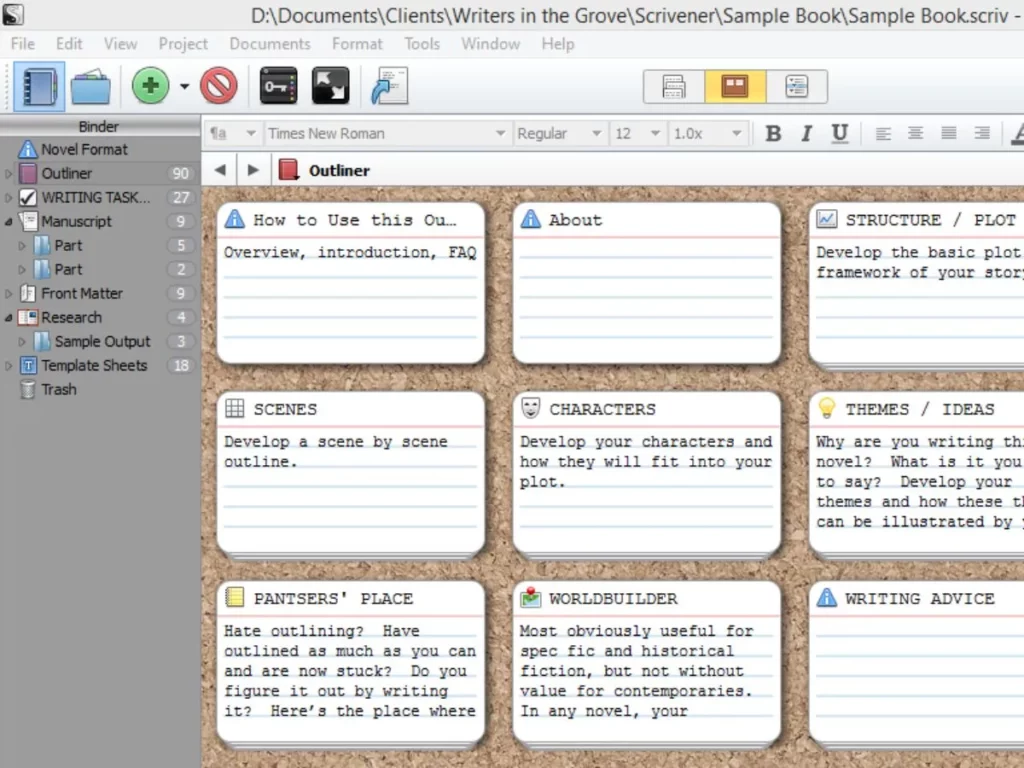 If you're looking for an efficient writing tool you can use for writing, editing, and organizing, then Scrivener is the perfect option. It allows you to export your work in a variety of formats, including PDF, Mobi, and ePub. Also, it has a built-in spellchecker and grammar checker to help make sure your writing is free from errors. For writers and authors, Scrivener is essential as it helps with organization, editing and research. Not only does this software help streamline writing; it also makes life easier with formatting documents correctly.
USP
Although there are several other tools that will give you good writing and formatting features, Scrivener is the best tool if you are a professional or an amateur writer. Its capability to organize chapters, research, notes, bookmarks, and other data is unbeatable in the market. It creates folders on your computer on which you can store nearly all file types like text, images, and spreadsheets, and access them in one interface. It is a lifesaver if you work with heavy projects or have several articles to organize.
Out of the three tools, I prefer Scrivener. It is definitely worth the money.
Its best features include:
Organizes scenes, chapters, and parts.
Exports the complete manuscript in printable formats like ePub and kindle.
Stores metadata like citations, inline notes, footnotes, bookmarks, labels, word count, writing speed, etc.
Backs up on cloud and saves automatically so you don't lose your work.
Formats like a pro with chapter numbers, titles, book cover, pagination, line and paragraph spacing, etc.
Offers customization of interface that suits personal needs.
Has search features to organize scenes as per labels and other metadata.
It even has features like composition mode (distraction free writing), typewriter mode, name generator, snapshot, writing goals, and several others.
Check the website for more details.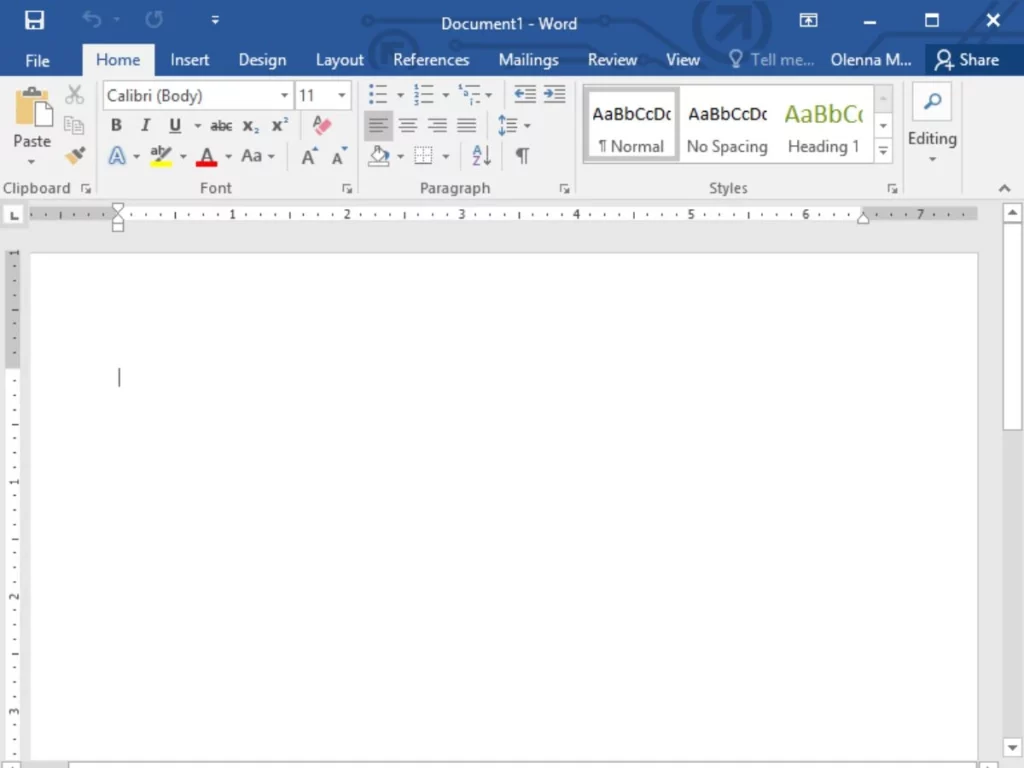 The good old Microsoft Word is still one of the best tools for writing manuscripts. It has one of the best formatting capability and the newer versions have editing similar to most of the paid services. Although Microsoft Word is a paid software, first, most people have it on their computers, and if not, you can also use a free version online. It's easy to use, user-friendly, and has wide adoption across various industries.
USP
The formatting capability of Microsoft Word makes it possible for you to format any kind of document almost like a professional software (like Adobe InDesign). If you work in a team, use Office 365, and you also get collaboration benefits. Another advantage is that most of the world is comfortable with its interface and hence there is no learning curve. Just open a new file and start writing.
Check the website for more details.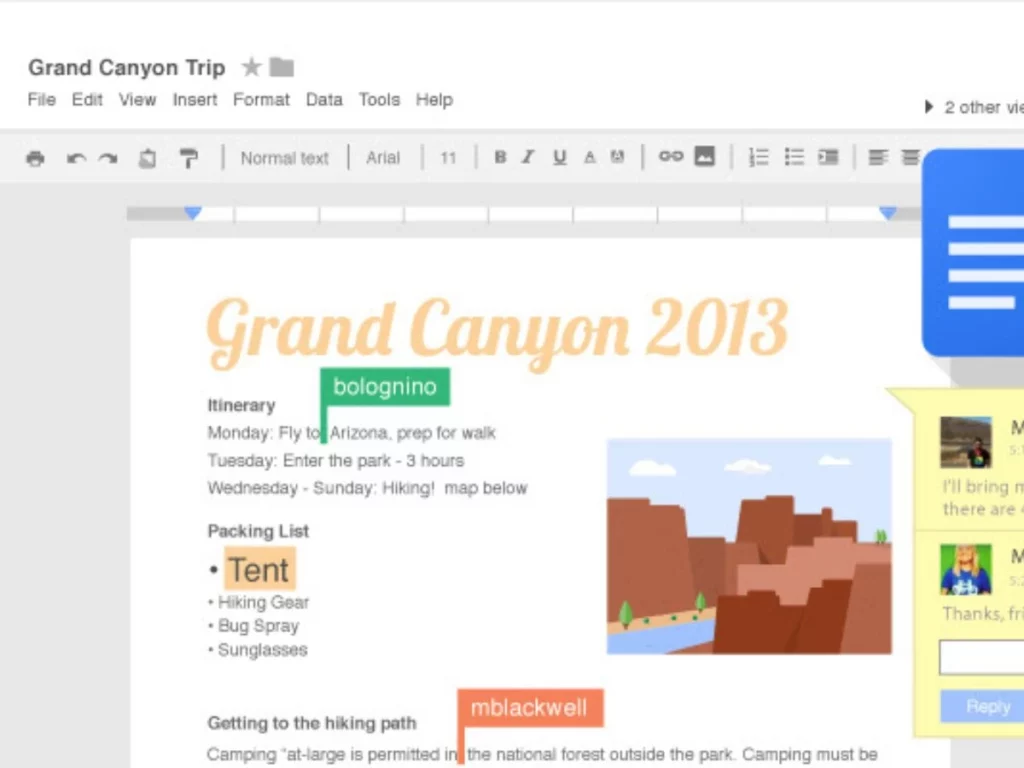 Google Docs is a great free writing tool that allows for collaboration and editing. It's also easy to use and has many features for writers, such as advanced formatting and security. In fact, it is the best free option for writers. Using Google Drive, you can even organize your files on the cloud and never lose your work.
USP
Google Docs is completely free to use and gives advance formatting and editing options.
Check the website for more details.
With the rise in AI, we can take advantage of technology and use these tools to aid in writing. They enhance your creativity in lots of ways. If you are facing a writer's block or are struggling with ideas for your blog, these tools are a gift from heaven.
A note of warning here—you should not use these tools to create the end product. There are often several mistakes, and the content is never to the point. Some topics are better written than others. Also, the content becomes repetitive after a while. So, you cannot really use it to create long articles without a little effort from your end. However, if you use your creativity and provide the AI the right inputs, it can create surprising results.
There isn't much of a free tool available that will do any efficient work, but here are two paid tools which I found are excellent.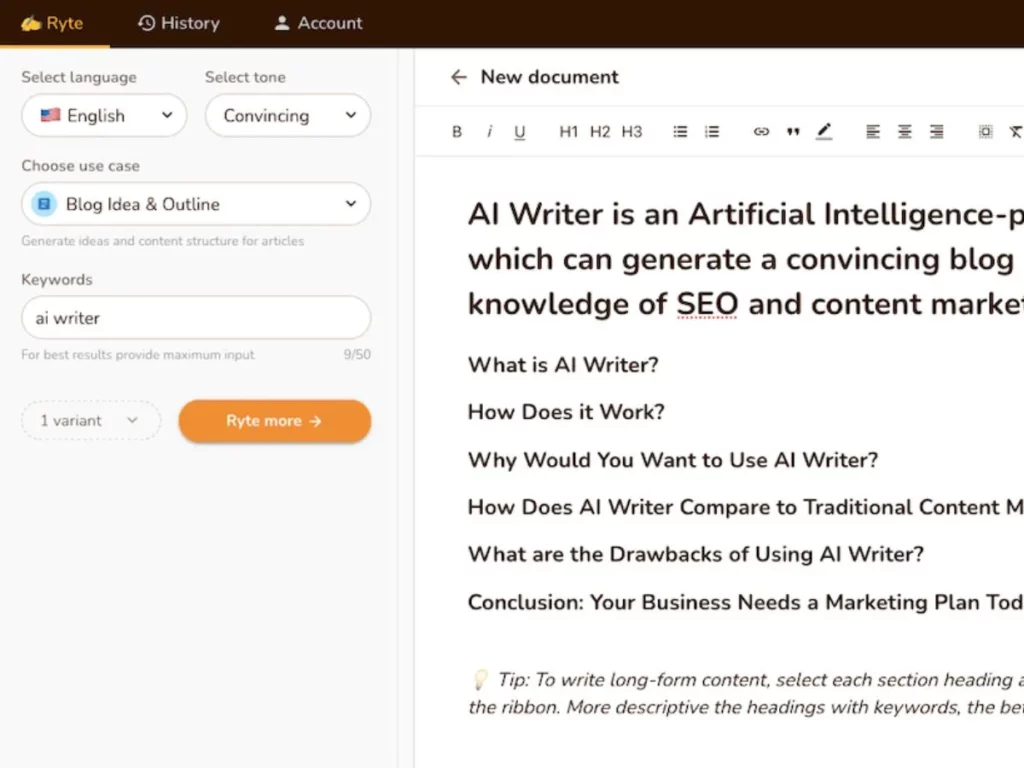 If you're looking for a budget-friendly AI writing tool that can help you improve your writing skills quickly, Rytr is perfect for you. The writing is better and relevant than most other AI assistants. To write with AI, you need to go through a process to create an article. First, you need to generate ideas and a title for your blog. Then you can create an outline and writing points which apply to the topic. Then you have to expand all the points in the outline to create a professional-looking blog.
There is a free tier with 10K characters (approx 1500 words) per month. Its unlimited plan costs $29 per month and is best if you are going to use it regularly. Check the pricing here.
USP
Rytr provides a simple interface that walks you through this process and you can choose to expand a topic or add a writing point at anytime. Also, it is the best value for money product in the market. With the premium version, you can also train the AI to create custom content.
Check the website for more details.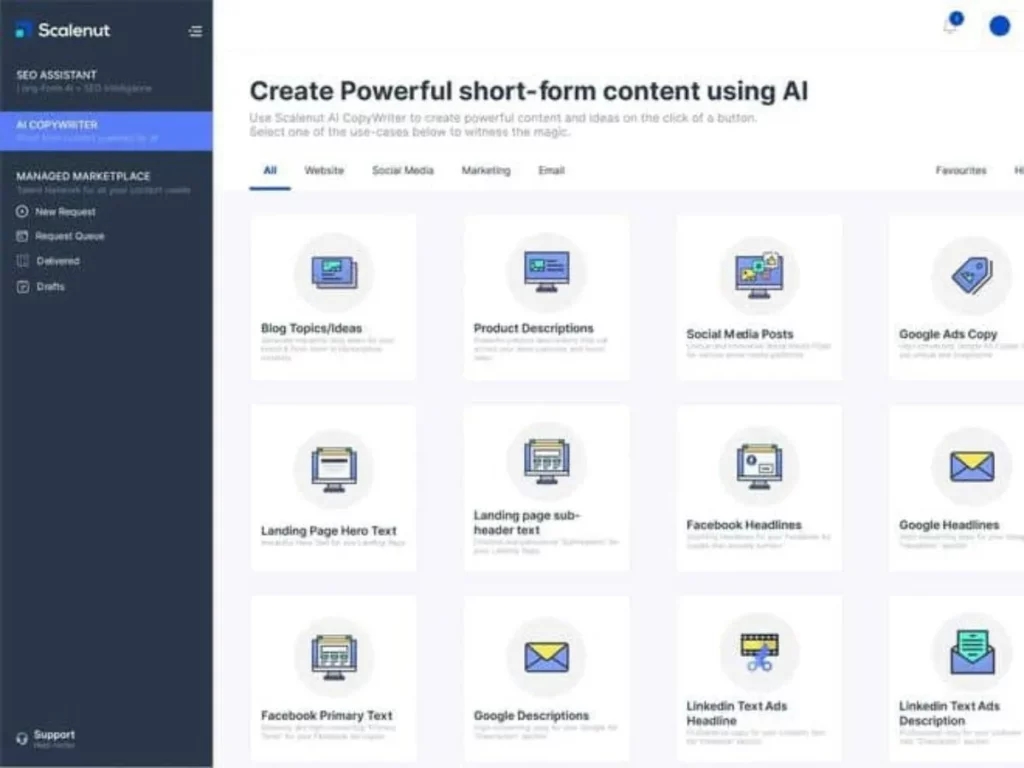 Slightly costlier than Rytr, Scalenut is the best of all AI writing tools in the market. It is packed with awesome features like cruise mode, and SEO tools. The cruise mode will help you create an article from scratch. Apart from all the features in Rytr, it will give you suggestions based on the latest articles and best performing keywords. You can use this tool to add headings, subheadings, and paragraphs and expand your content to any length without breaking a sweat.
The writing quality is the best in the market and it also has other features like website copy, product description, hero text, etc. that add up to make Scalenut a value for money product. If you are a blogger who writes on the internet or are a copywriter (most writers are) this tool is the best in the market.
It comes with a free plan with 2000 words per month. However, depending on your need, you can choose from other plans as well. The unlimited plan costs $32 per month. Check other plans here.
USP
It is the best tool in terms of the quality of the content created and adds value with its SEO suggestions
Check the website for more details.
Editing tools are essential for any writer. There are many editors available, and it's important to choose the one that best suits your needs. The thing to consider is that different writers have different needs. So, it is always best to use the right tool for the job—this will save your time and frustration in the long run. However, regardless of the editing tool you choose, use it to improve your writing skills and learn to make fewer mistakes.
Here are two of the best in the market.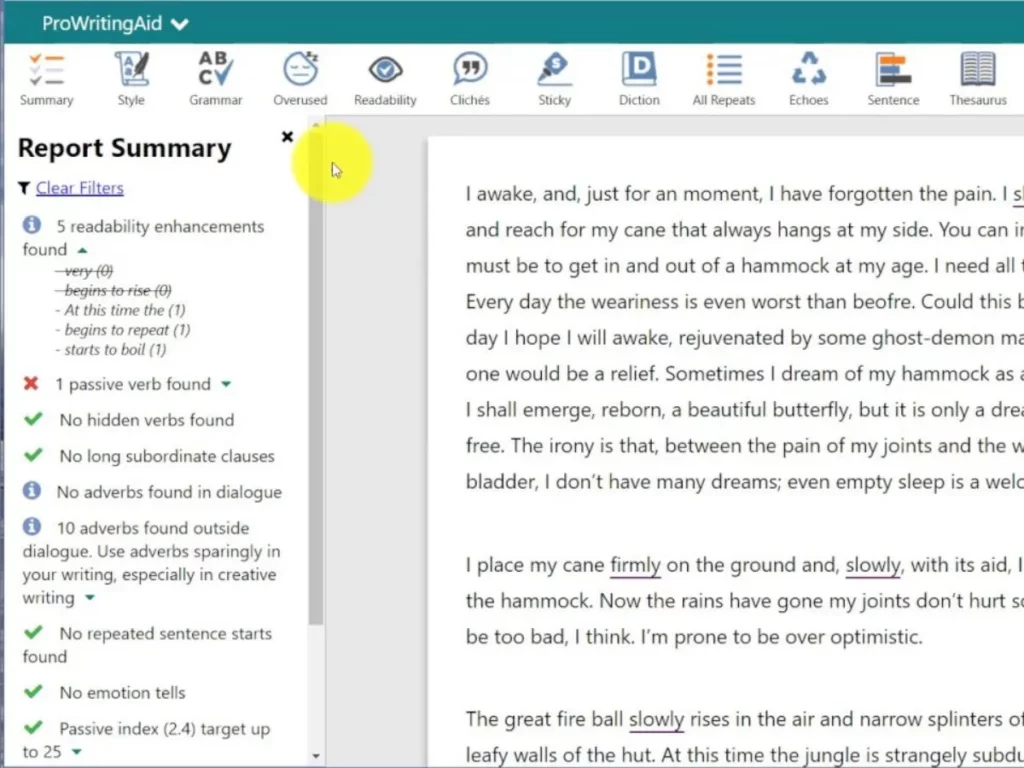 ProWritingAid is a toolkit that offers timesaving for editing and formatting. It has paid features such as plagiarism detection and custom settings, while the free version offers more basic editing help. It has several writing styles, from web to fiction writing, grammar and spell checker, style checker, and lots of detailed reports. There is the original web editor. Also, you can download it on your computer for Scrivener to check entire books. ProWritingAid everywhere works throughout every text box and editor you use. It also offers a dedicated plugin for Microsoft word as well as web browser extensions.
The free version has a word limit of 500 words, but the paid version offers unlimited words and some custom settings. Check the pricing here.
USP
ProWritingAid offers detailed reports that contain style, structure, readability, cliches, overused phrases, repeated phrases, inconsistencies, pace, and many more. It is the best of all writing tools for authors and fiction writers. Especially for people who use scrivener, you can directly import the scrivener files into the software and make changes right there.
Check the website for more details.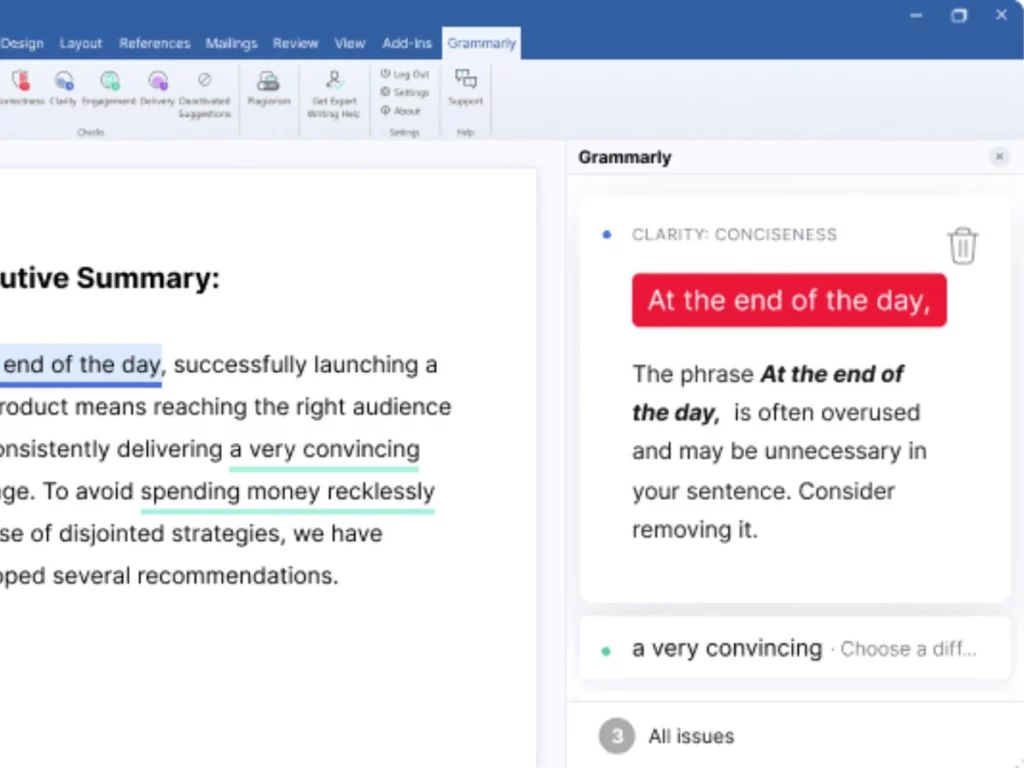 Grammarly is the most famous editing tool in the market. Not only does it help you catch any mistakes, but it can also correct common grammar errors. It comes with a free version that you can use on its web editor or as a browser addon. You can also install the software on your computer to use it for Microsoft Word and other editors. Contrary to ProWritingAid, Grammarly is more suited for non-fiction writers and common usage like emails and quick text. The grammar and spell check is almost accurate. However, sometimes the suggestions are a little strict and make the writing a little bland (thus more suited for formal text compared to creative writing).
The free version has no word limit, however the suggestions are limited only to grammar, spell check, and a few style corrections. The premium plan is $12 per month that offers more features and flexibility. Check the plans here. However, the best way to experience all of Grammarly's amazing features would be to try out its free trial first!
USP
It is the most widely used tool and the integrations to all apps with one click installation is great. It is one of the best tools for common use and non-fiction writing.
Check the website for more details.
Design tools are a must for writers alongside the writing tools. Thet can help you create stunning visuals and graphics for your blog, website, or book. However, before using them, it's important to understand the basics of design—such as types of fonts and colors. Designing a book or a cover can be a daunting task without the proper resources. That's why it's important to use the right tools to help you along the way. From free services like Canva to paid ones like Adobe InDesign, there are many options available to help you get the job done. Here are a few design tools that will help you in designing your images, books, and covers.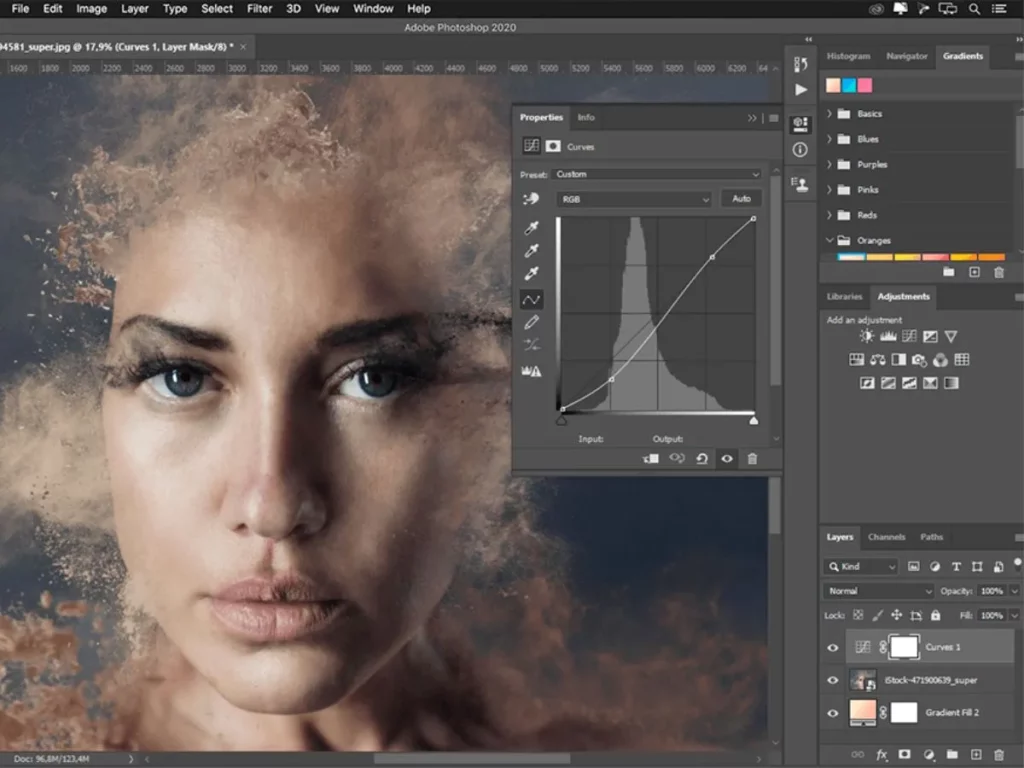 Adobe Photoshop is a powerful tool with which you can create beautiful designs for your work. Photoshop is especially popular among writers and authors because it can be used for creating high-quality covers, logos, and illustrations. It offers a wide range of features, such as advanced features for editing images, blending textures together, etc. With the power of Photoshop, you can literally create any type of graphics. However, there is a steep learning curve, and if you have zero experience, you will find it quite difficult to use. Here are 150 free book mockup templates for Photoshop.
Check the pricing and plans here.
USP
It is the most powerful tool for designing and you can use it to create high-quality professional content.
Check the website for more details.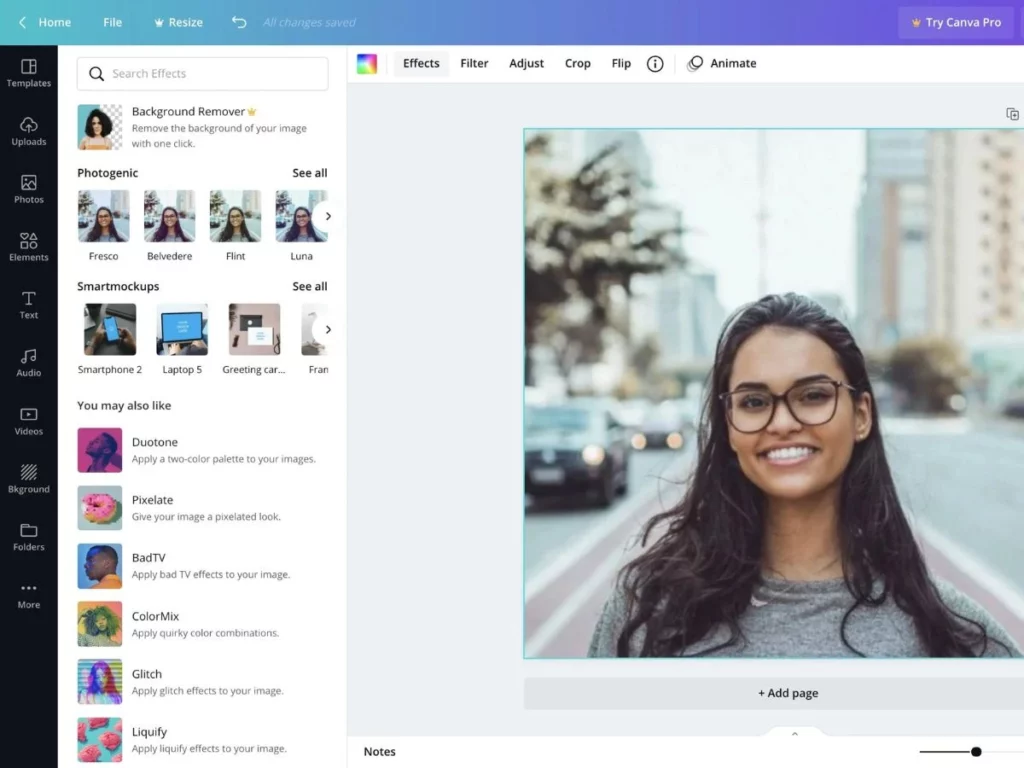 If you need a great way to design stunning visuals without having to learn a new tool, Canva is for you. With many templates and designs available, it's easy to create striking designs that truly represent your business or brand. Plus, with free features and premium plans available, there's plenty of flexibility in using this tool. Canva excellently uses stock images and videos—two resources that are often overlooked but can make a significant impact on projects. By incorporating these into your designs, you'll be able to create materials that really reflect who you are and what you stand for.
USP
The free version is good enough to create attractive designs and good quality graphics. The interface is intuitive and easy to use. You can create, download, and share your designs created with Canva.
Check the website for more details.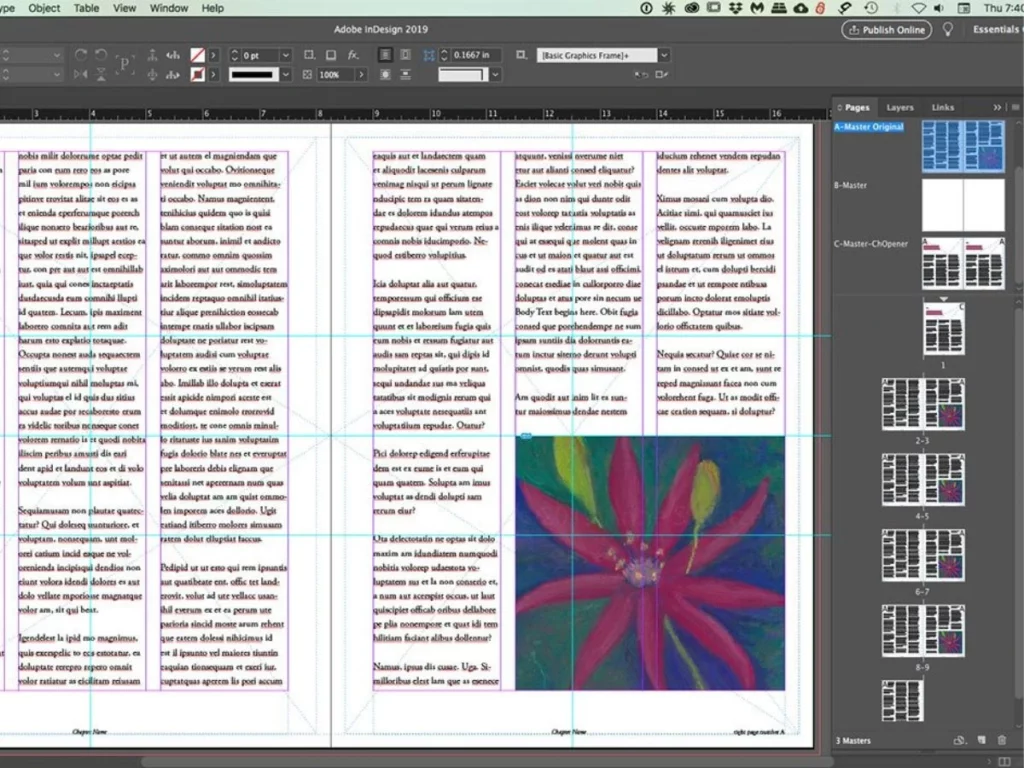 Adobe InDesign is a professional design software with which you can create logos, flyers, and even books. It has an array of features that make it perfect for writers and authors out there. It is the standard tool used in the print industry for designing magazines, books, etc. Plus, it offers great flexibility by using plugins to enhance your work process. Overall, Adobe InDesign is an excellent toolkit for anyone looking to develop their writing or design skills further!
USP
It is the standard tool in the print media industry for designing content. It has features that can help you create the perfect formatting for your book, flyer, magazine, etc.
Check the website for more details.
More Design Resources
Freepik – Photos, Fonts, PSD, 3D, Illustrations, Mockups
Unsplash – Free and premium stock photos
Pixabay – Free stock photos, videos, illustrations, Vectors, Sound Effects, Music, GIFs.
Publishing & Marketing Tools
Writing is an amazing way to connect with others and share your thoughts and feelings. However, it's difficult to market your work without the right marketing tools. Luckily, there are many free and paid tools available that can help you achieve your writing goals. Here is a list that will help you from publishing your book to lead generation and marketing.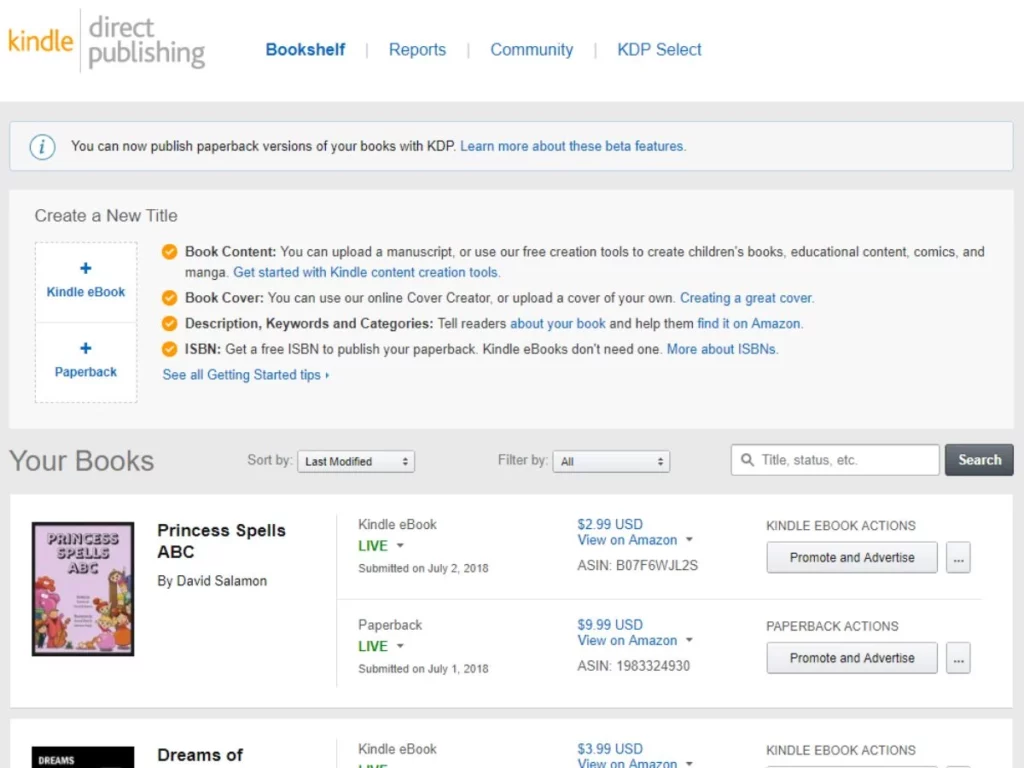 Kindle direct publishing is a great way to increase your visibility and reach potential readers. It allows you to distribute your book directly to Amazon's enormous customer base—making it one of the most popular ways of selling e-books today. Amazon attracts 80% of all online book readers, which makes Kindle a must platform to publish your work.
You can publish your book for free on Kindle in all formats (eBook, paperback, and hardcover). If you only publish an eBook exclusively on Kindle, you will also get a free ISBN. However, to promote your book, you might need to invest in ads and increase your visibility in the competitive market. You will also get free tools for formatting your ebook, creating cover, etc.
USP
In the present market, it is the platform on which you must publish your book if you do not want to lose a major consumer segment.
Check the website for more details.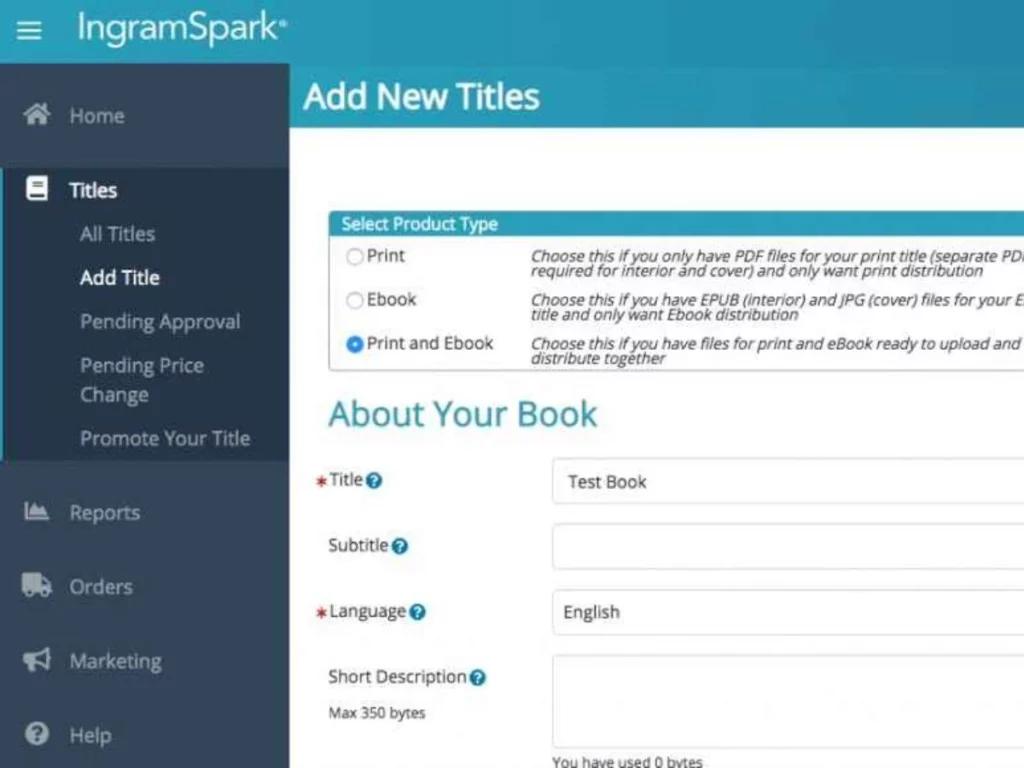 Ingram Spark is yet another powerful self-publishing platform. If you want your book to be in physical book stores or you want to avoid Amazon, this is the best option for you. Ingram Spark provides a print on demand service and also helps you stock your book in local bookstores. (It will only list your book. Whether the book stores will stock your book depends on other factors). It also simultaneously lists your book on Amazon, Apple, Kobo, and Barnes and Noble.
Also, note that Ingram Spark charges a fee of $25 for every time you edit your book (unlike Amazon, where edits are free). So, get your book ready and check for any errors before uploading it.
You will have to pay an upfront fee for publishing your book. Check here the price. Plus, your printing and distribution costs will be deducted from your royalty.
USP
If you want your book to be in physical stores, this is the best platform with the highest royalties.
Check the website for more details.
Here are the best marketing tools to push your writing to your readers.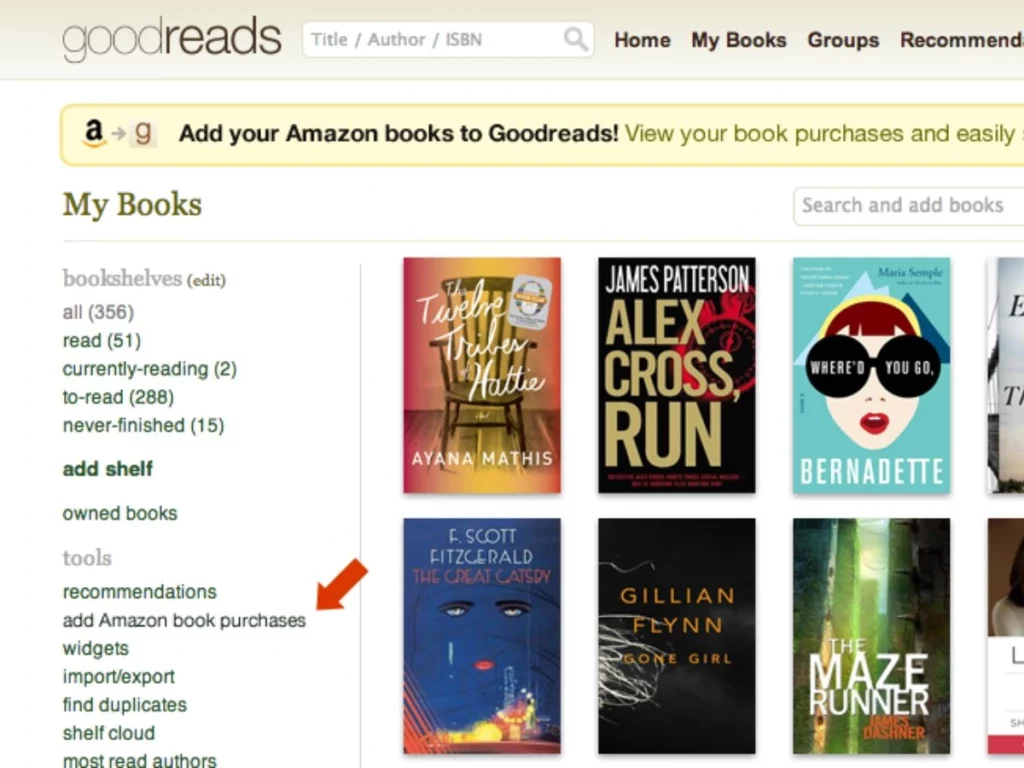 Once you have published your book, you need to tell your readers about it. Good Reads is an excellent space that joins authors and readers. It is famous among the most vivid readers and offers an author account where you can post your book details and purchasing options. You can also connect with readers directly and use this special platform (unlike other social media channels) for readers to market your book.
USP
It is an exclusive platform for readers and authors. You can also create promotions and offers for your book using this platform.
Check the website for more details.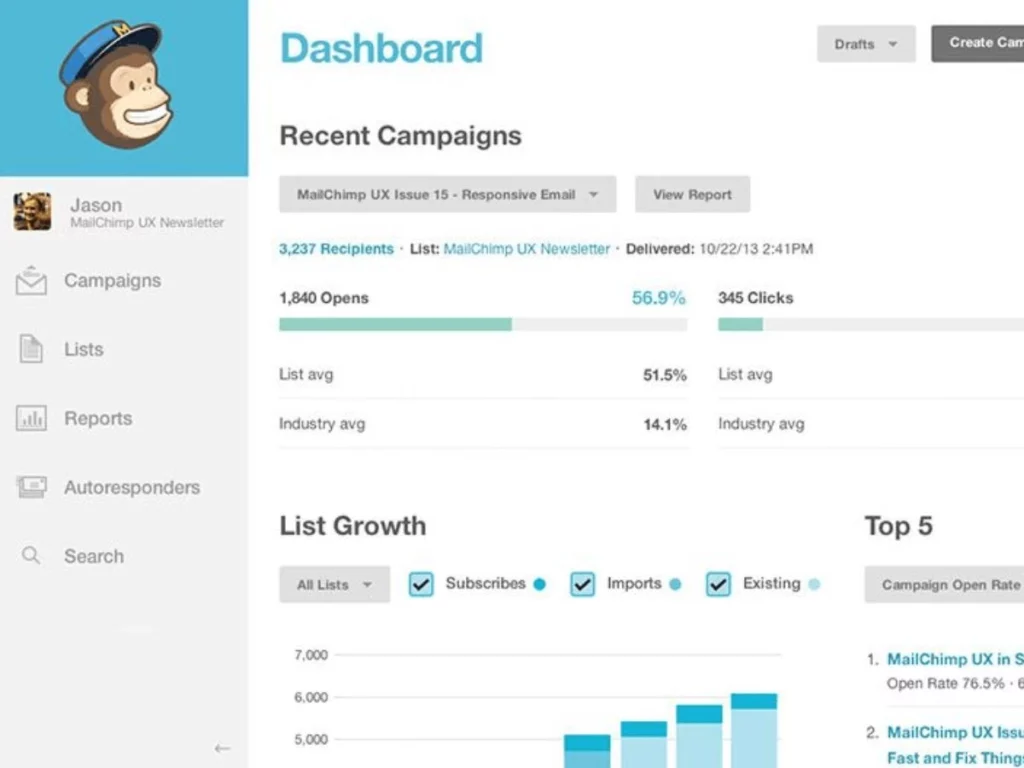 Mailchimp is one of the best marketing platforms for small businesses. It allows users to create email campaigns, blog posts, and landing pages easily. It has a wide range of features that make it perfect for marketers of all levels. Besides this, Mailchimp also has automation capabilities that make the process easier and more efficient. If you want to create attractive email campaigns, you will need this tool.
It offers a free version where you can have one audience, 500 contacts and there is a limit of 2500 emails per month. Check the plans and features here. If you want to use the full power of Mailchimp, consider the premium plan.
USP
It is the most famous tools for email campaigns in the industry and comes will lots of features. It also has a wide variety of integrations with other apps like WordPress and HubSpot, that make lead generation and management streamlined and efficient.
Check the website for more details.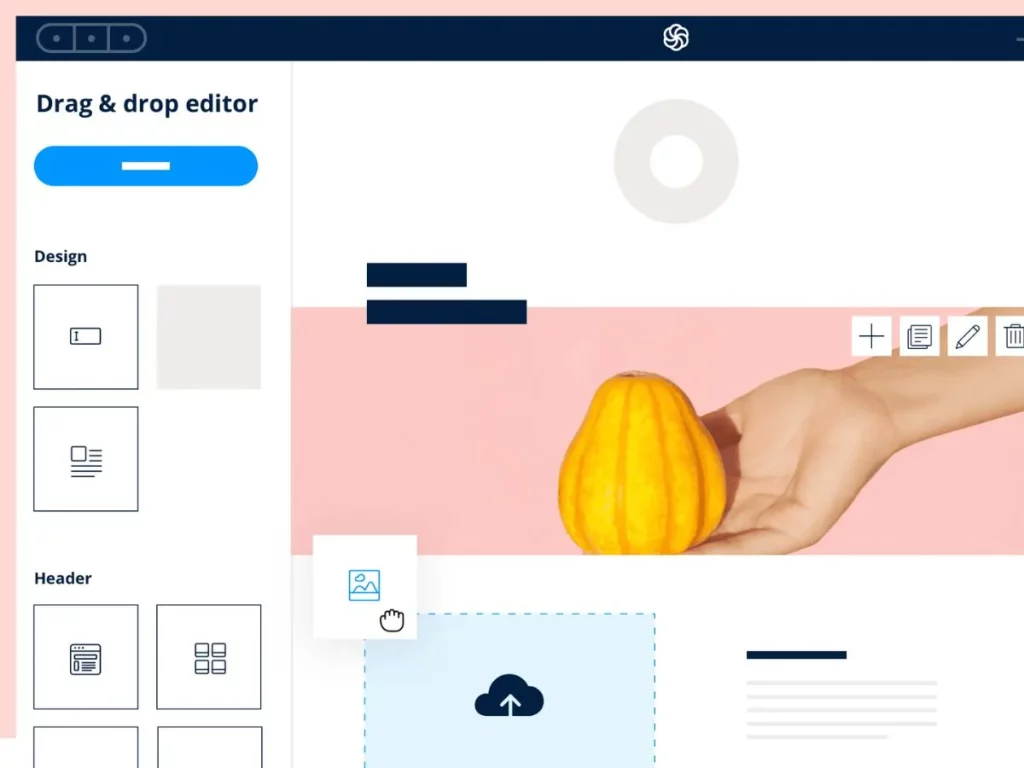 Sendinblue is another famous tool for email campaigns. It offers almost all features similar to Mailchimp, except it does not have as many integrations. However, it offers unlimited audiences and contacts in its free plan and has a limit of 300 emails per day.
The automation feature is available in the free plan (unlike Mailchimp) which provides a huge addon for DIY marketers. If you need more features, it also has several paid plans. Check the comparison here.
USP
Sendinblue provides almost all features in the free plan with some limitations, which makes it easy on the pocket for a writer starting their lead generation and marketing.
Check the website for more details.
Your Website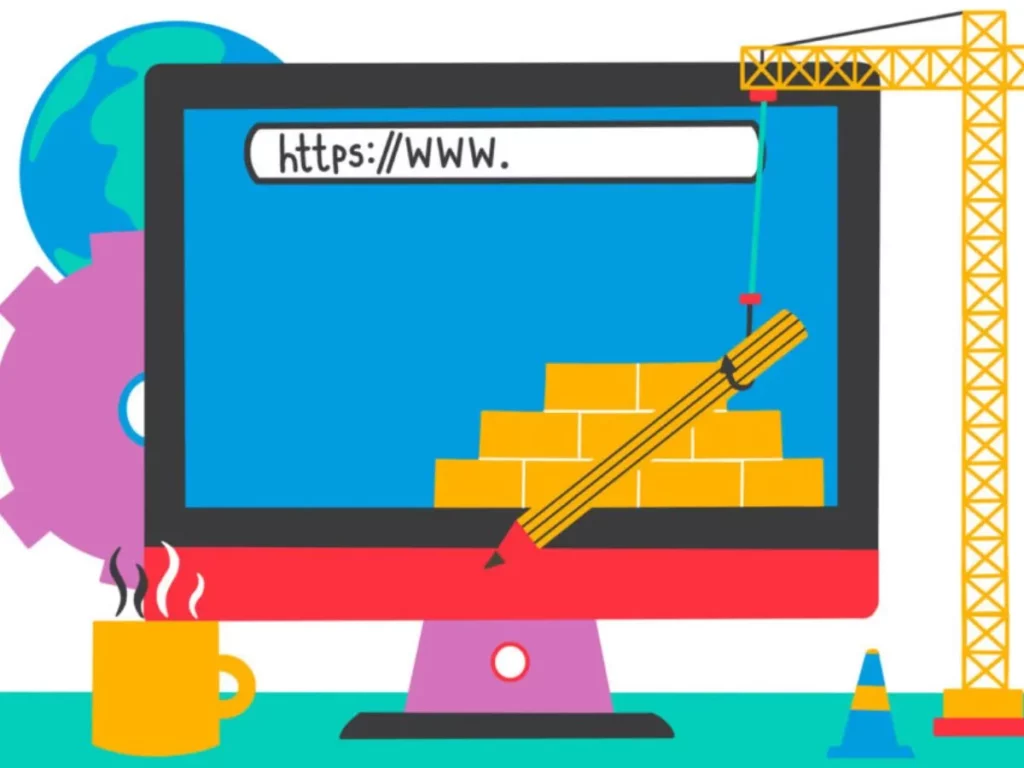 Your website is the place where you have absolute control and you can use it to collect emails, send notifications, sell products and services and anything else you like. So, do not underestimate the power of your own website (even if you are starting out) and learn to use it to the full potential for marketing and selling your work.
If you sell a book on Kindle, you do not have the details of your reader, however if you sell it on your website, you can use that data whenever you want. So, your website basically becomes your own publishing company, social media platform, CRM, and more.
USP
It is the place where you have the control. You can create subscription forms, build loyalty, brand, maintain a customer database, have a CRM and convert old leads for new products and many more features.
Check out this article on how you can use your author-website to the fullest.
SEO tools are vital for getting your writing discovered by the world. According to this article, 56% of author-website traffic is generated through search engines. If you have a website, these tools can help you analyze your website's traffic data and track changes. This allows you to identify areas where improvements need to be made in order to increase rankings. (Check out this article on why it is important to have your website as a writer/author.) Even if you do not have a website, keywords are still important for any web content. You can take help with these tools to plan the title of your blog or book, write an efficient description, and target the right audience. There are a number of SEO tools available on the market, and it is important to choose the right one for your needs.
Some of the best free and paid SEO tools available include backlink checkers, keyword density calculators, and tools to track your progress (both quantitative and qualitative). With the right tools at your disposal, writing will be easier and more effective than ever before! I list some of the best ones below:
If you are serious about your website's SEO, then you need to use Yoast SEO. This tool is free to use but offers a host of features that will help improve your website's ranking in search engines. Besides keyword research and analysis, the paid version offers more features, such as social media optimization and site statistics. Overall, Yoast SEO is an excellent tool for online marketing beginners or those who want to refine their current strategy.
USP
It is the most efficient and famous tool for WordPress websites (with a close competition with AIOSEO, which is faster and lighter). However, Yoast SEO has an easier interface and has one click setup that comes in handy. Personally, I have found it to be less buggy and more user friendly. However, you should check both and compare for yourself.
Check the website for more details.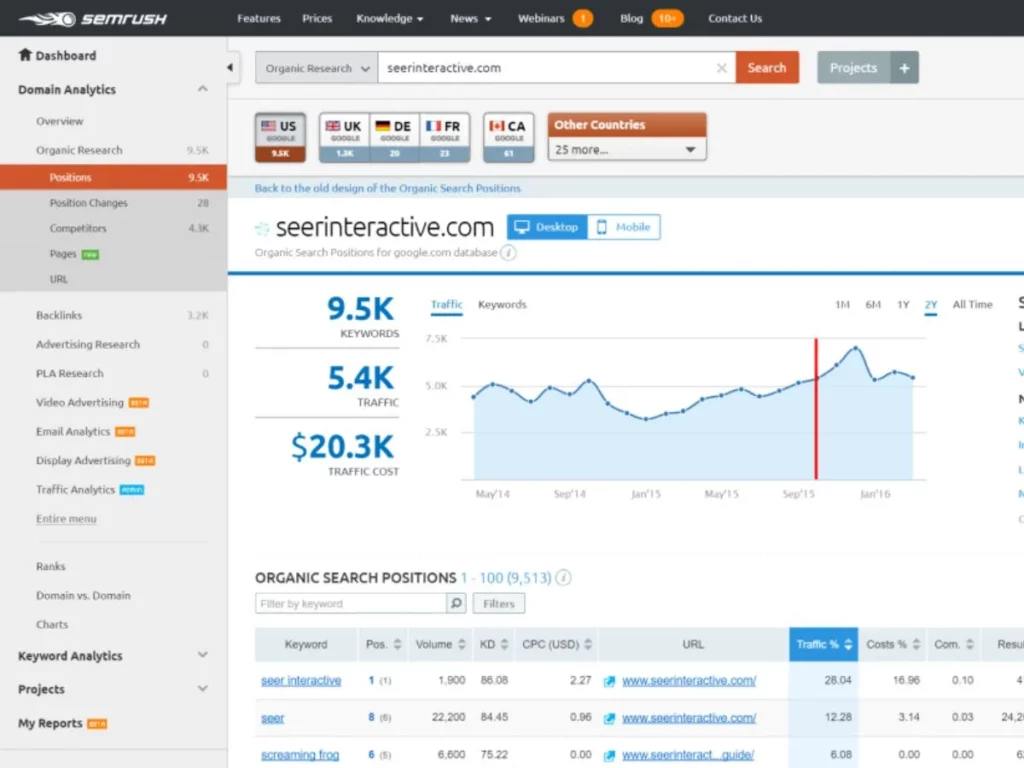 SEMrush is an excellent tool for SEO research and optimization. It offers a variety of tools to help you analyze your website's data, including keyword research, backlink analysis, and site audit. The blog feature allows you to publish articles on various topics related to SEO, which can be helpful in learning more about the industry and improving your skills. It has a free version, that you can signup without having to give your credit card details. The paid version (Check the plans here) of SEMRUSH offers more features, such as competitor analysis and a high number of keywords for tracking. Also, it has tools to help you optimize your website for better rankings. Overall, SEMRUSH is a great tool that can help you improve your ranking on major search engines.
USP
It is one tool that offers all features, so you don't have to have any other tools if you have SEMRUSH. It is also widely popular and accurate.
Check the website for more details.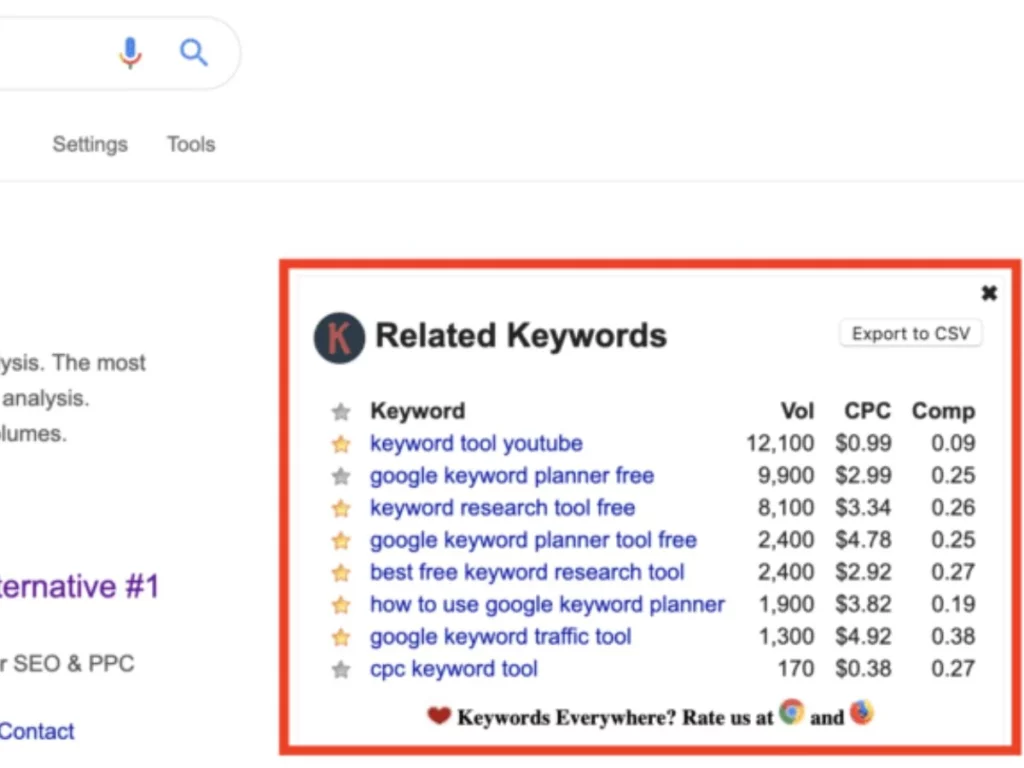 With writing content that's going to be effective in the search engine results pages (SERPs), keyword research is the key. However, ensuring you use the right tool can be tricky—which is why using keywords everywhere is so important. It offers a free extension for Chrome and Firefox with which you can track your keywords as you search on your browser. It adds analytics such as search volume, backlinks, MOZ ranking, etc. below and above every search result. Also, it gives the search trends, related keywords, long tail keywords, etc. on the side panel.
If you would like more data about a keyword, it offers a premium plan on pay as you go basis. You can purchase credits for detailed keyword analysis data. Check the plans here.
USP
It is an efficient extension that fits into your browser and is absolutely free. Plus, it provides accurate data and lots of features. I highly recommend it for keyword research.
Check the website for more details.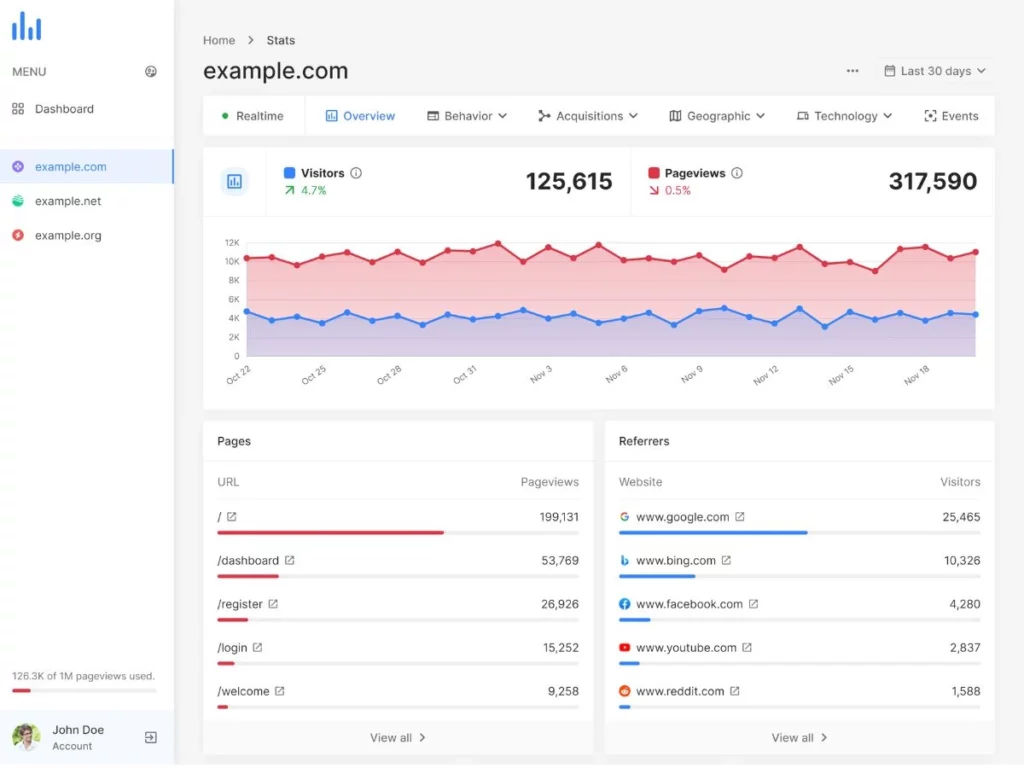 H-supertools is a free tool and offers a wide range of features like keyword research, keyword analysis, backlink checker, SEO analyzer, and many more. It also offers other features like AI writer, paraphraser, email checker, hashtags, privacy policy generator, etc. H-supertools is the best option for anyone who is starting out and does not want to get confused by premium tool's features like SEMRUSH.
USP
It is absolutely free with almost all features that you are going to need as a DIY writer.
Check the website for more details.
Social Media Promotion Tools
For writing and publishing, social media promotion is essential. There are a variety of tools available free and for a fee for promoting your writing on social media. While some help you create engaging content, schedule posts effectively, measure the response rate to your campaigns, etc.—others allow you to target your audience more accurately with tailored messages. Paid social media promotion tools offer enhanced features, such as tracking data that can be used for improving future marketing strategies.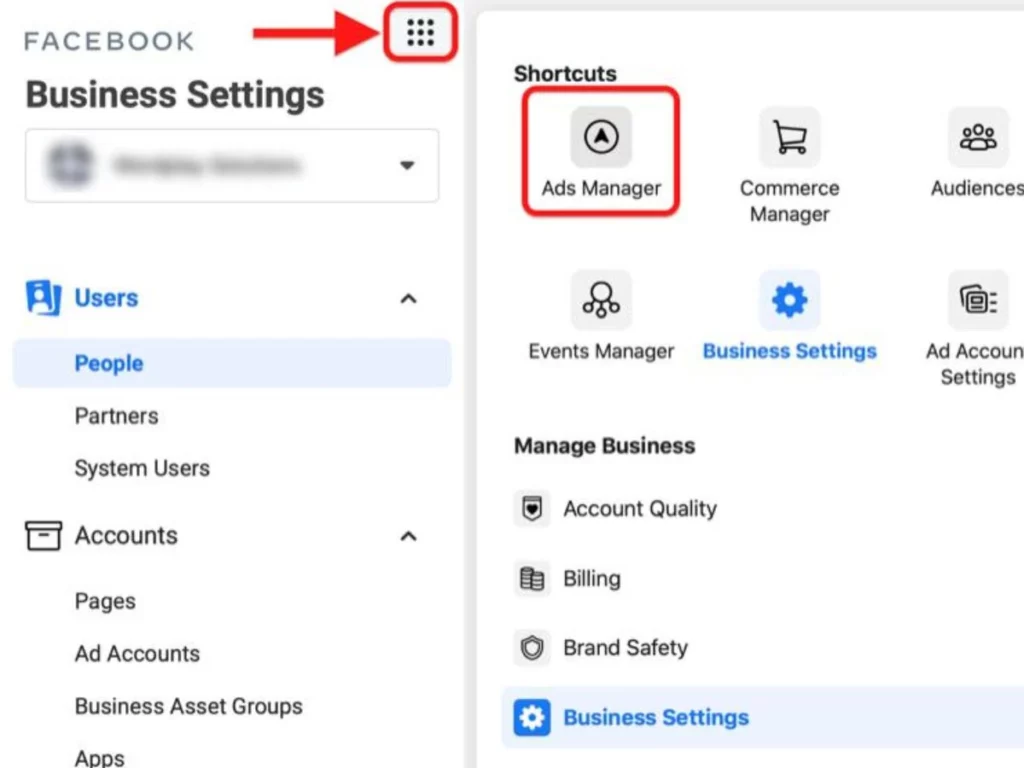 Facebook is one of the most popular social media tools for writing and can be extremely effective in promoting your content. According to research across the most popular niches (see the full article here) Facebook drives nearly 65% of web traffic compared with all social media platforms. With the increasing popularity of Instagram and TikTok, Facebook is still a must among the social platforms. By targeting your audience with keywords and demographics, you can increase reach and create openings for conversation. Here's an article on how to advertise a book on Facebook.
It offers various ways to engage your readers, including updates, events, memes, Live Chat and, further, email marketing tools to engage them. Although there are several tools to analyze Facebook's data, it has an inbuilt analytics tool, ad management tools, and everything that you are going to need. So it is a complete package and a must have if you want to be on social media.
Keep in mind that though Facebook is the largest social media platform available today, it isn't the only one out there—so make sure to diversify your strategies in order to maximize results. For example, for technical how to's, YouTube is the go to place for viewers. Similarly, for business related and non-fiction writers, Linked is a great place to engage users. The major downside of Facebook is that it is highly competitive. So if you can find a niche specific platform as mentioned above, you can gain a larger user base. Below are some platforms and their benefits.
Other Platforms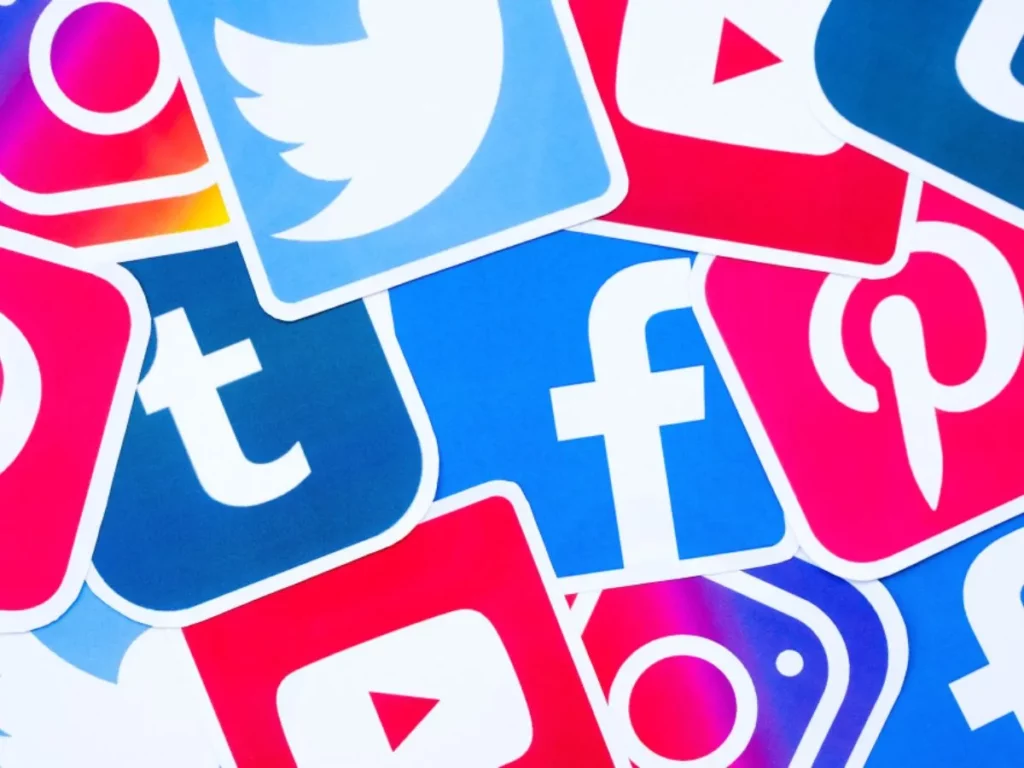 Twitter is a great place if you get the hang of it. Mostly, it is famous for discussion of current events and following famous people. Also, it has an understood practice of 'I follow you if you follow me', which is a turndown. However, if you are interested in creating a buzz, starting a gossip, or taking part in trendy hashtags, Twitter is the place for you.
Not that writers are not marketing on these platforms, but they are not the best platforms for it. Inability to add links takes away your web traffic and book purchase capacity (unless you display ads), and demographics and age limit the audience, so all writers will not find engagement here. However, if your niche is something that trends on Instagram and TikTok like fashion or food, you should have it besides other platforms.
It is a highly niche specific platform. If you are a business guru, or write on related topics, you may find a place here. Also, if you own or are part of a business with several employees, LinkedIn will help you gain traction in the market. For other writers, it is an average platform.
Again, if the trending formats of Pinterest suit you, it can be a great place. For example, if you write something that people would save to refer later, like food recipes, hacks, etc. Pinterest can help you gain followers. However, just for promotion of a book, it may be a wasted effort. You should research a little before joining Pinterest.
There are many other social media platforms like Reddit (excellent for techie writers), Tumblr and others. You should remember that social media marketing is a whole industry and is highly competitive. Maintaining a social platform is quite an extensive job and if you do not do it properly, it would yield no results but demotivation. So choose wisely. My suggestion is that Facebook is necessary for everyone. Plus, have one or two more channels as you see fit.
Apart from the social channels and their inbuilt analytics tools (which will suffice if you are not a large business owner), I have listed two other tools which will make your social media management easy.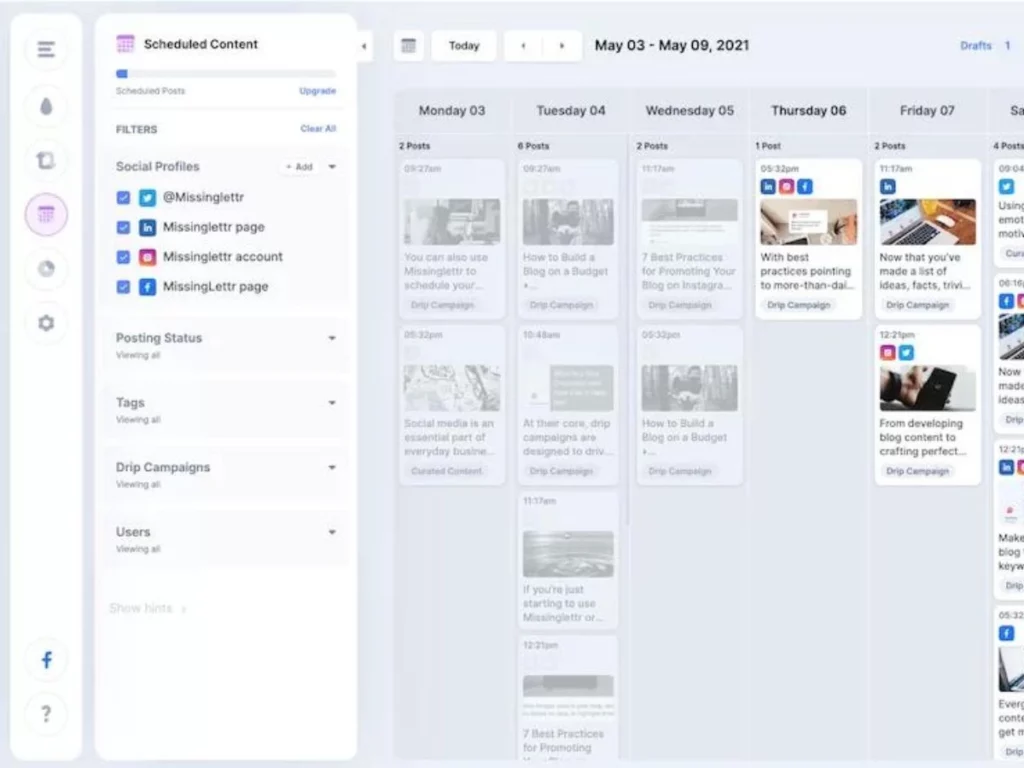 Out of all the scheduling tools, Missinglettr wins the award. Apart from scheduling regular posts, it also offers curated content and hashtag suggestions. However, the best feature of this tool is the automated drip campaign feature. You will only need to set up your blogging website and it automatically imports content and creates a post using your website. It also schedules different versions of your blog post over preset intervals to have maximum user engagement.
It has a free account offering one social media channel and scheduled posts restrictions. You can upgrade (check plans here) to enjoy all features like several accounts, teams, and analytics.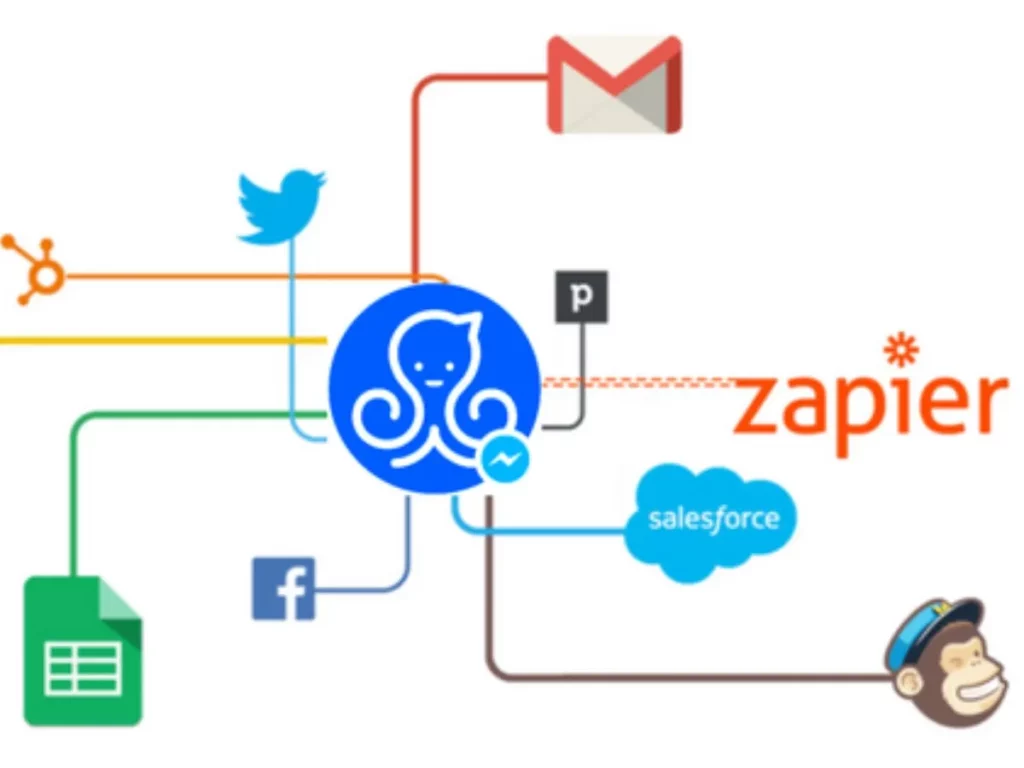 Zapier is an automation tool that can be used for a lot of purposes, including social media. Whether you want to post Facebook post to other channels automatically, or use RSS to post on all channels, Zapier is the best tool. It offers 5 Zaps in the free account with some restrictions on type of accounts (most accounts are free), and you can upgrade (Check plans here) to have all features enabled. You can also add triggers and conditions to your automations to make them more targeted and efficient.
You can also use Zapier for lead management, marketing automation, customer communications and a lot more. It is highly effective and will make most of the repetitive activities a breeze for you.
Apart from the aforementioned writing tools, below are some other tools that can help a writer in their work. They can help you in a range of additional activities, from book cover design to video editing. Make sure to check them out if you want to aid your writing with awesome tools.
Website Tools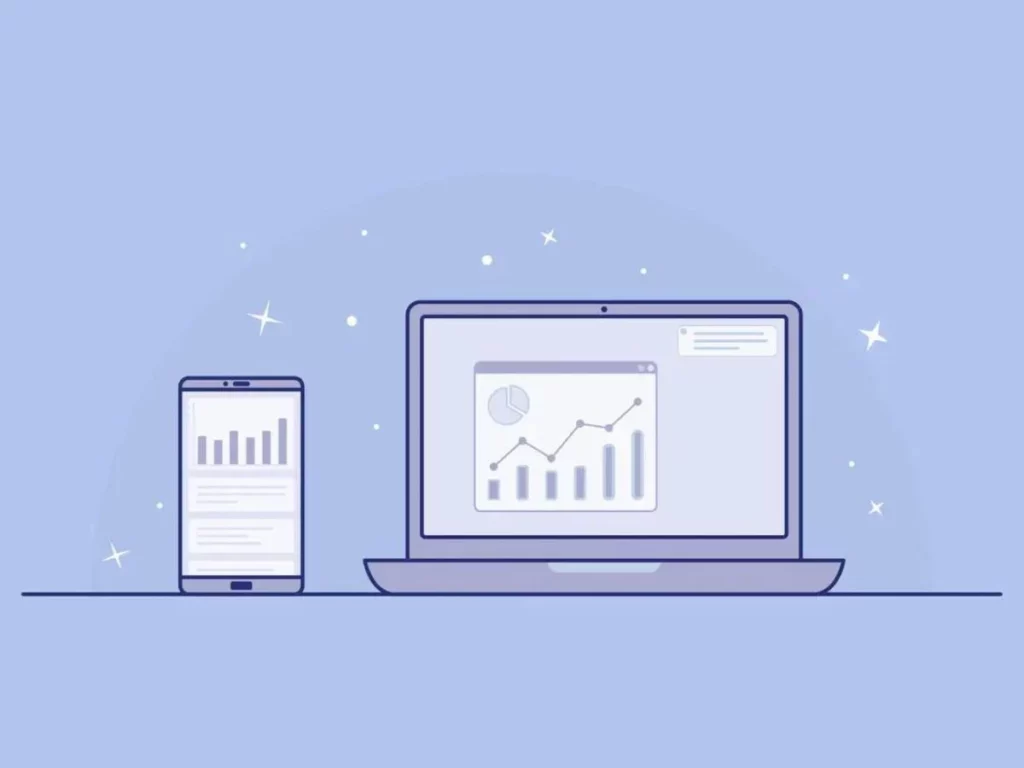 Siteliner – A great, absolutely free tool for your website for finding duplicate content, broken links, and more.
Keyword Density – Another free tool to check the keyword density for an URL.
Book Design Tools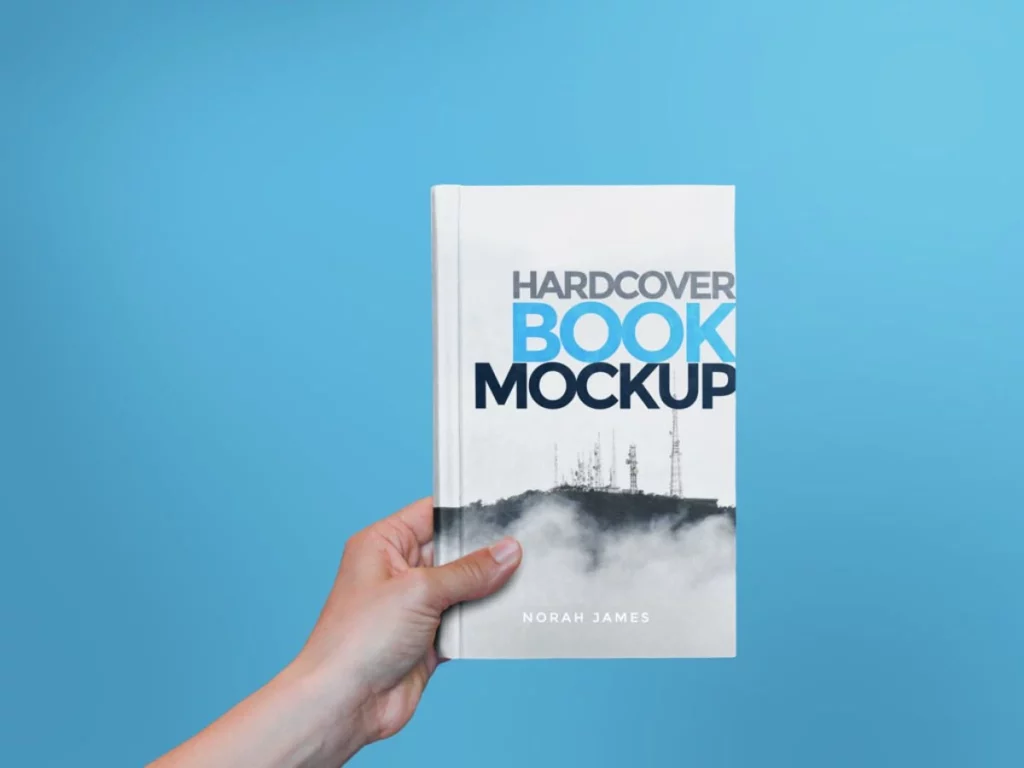 BookBrush – Great tool for instant 3D mockups, social media posts/ads, and more. (Freemium)
DIY Book Covers – Great tool for book design and formatting templates, 3D mockups, cover creator and more. (Freemium)
Voiceover Tools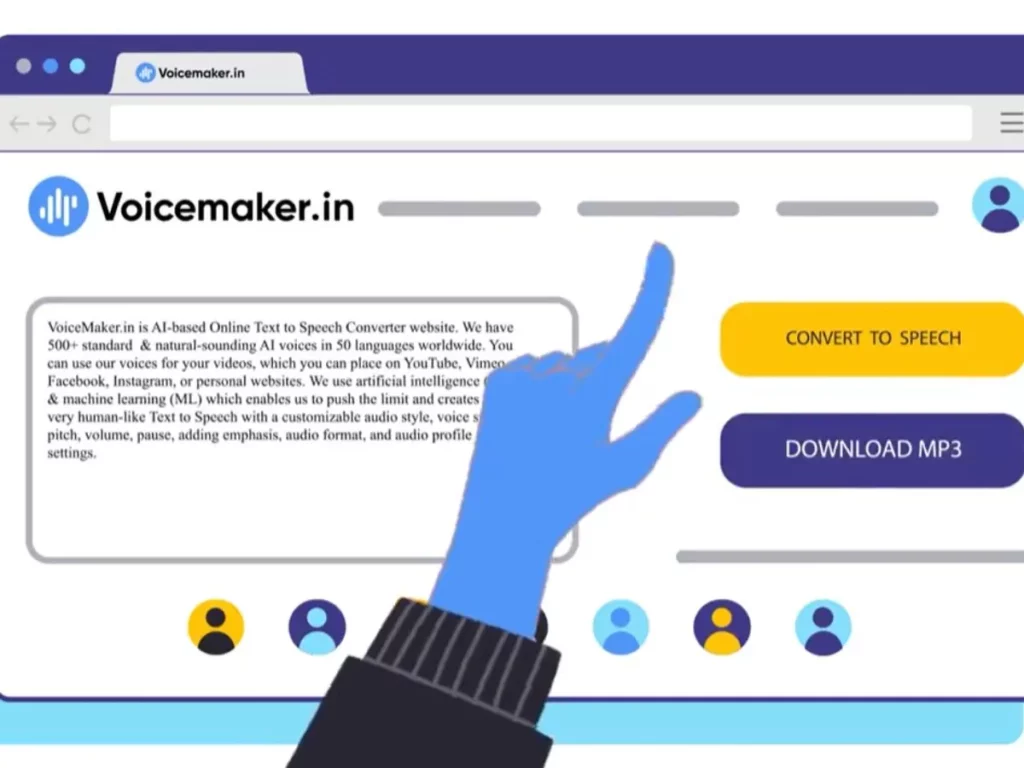 Lovo – Unlimited creations and 3 downloads per month in the free version.
Voicemaker – Limited converts with 250 characters per convert in free version (does not require login).
AI Video Creators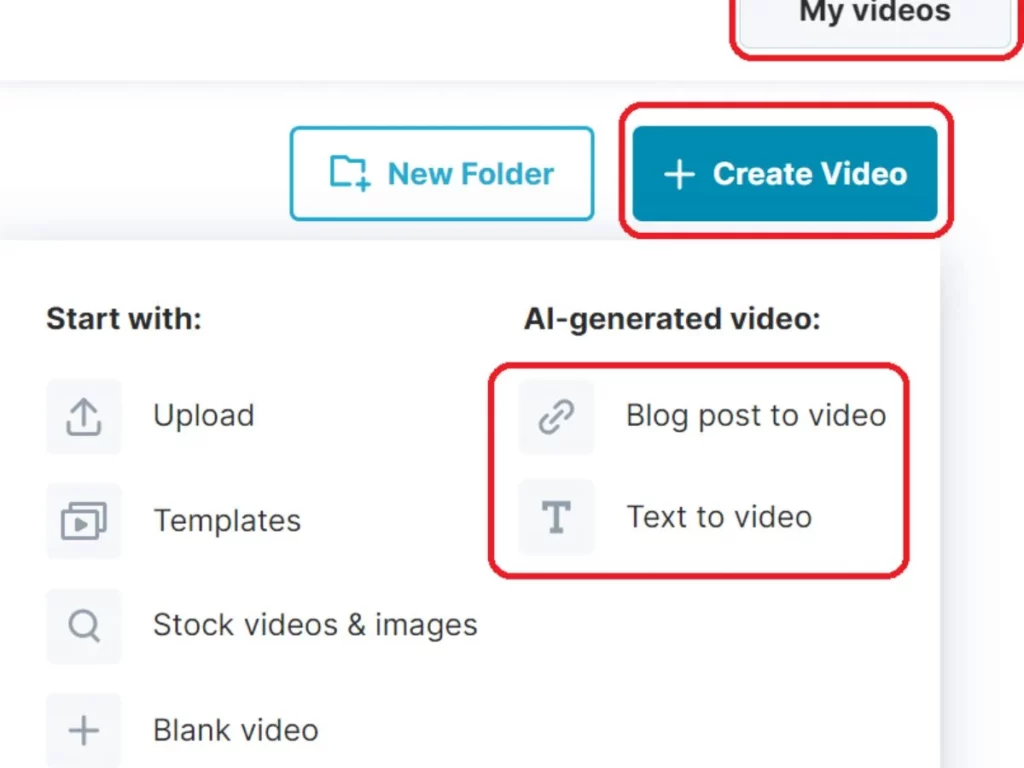 Wave.video – Great video and audio editor will lots of features with AI supported text to video generator. Custom editor included. Free version includes 15 minutes 720 p video with a watermark.
Steve.ai – Another tool for AI supported text to video generator. Free version includes 3 downloads per month with 720 p resolution and lots of styles and a watermark.
AI Music Generators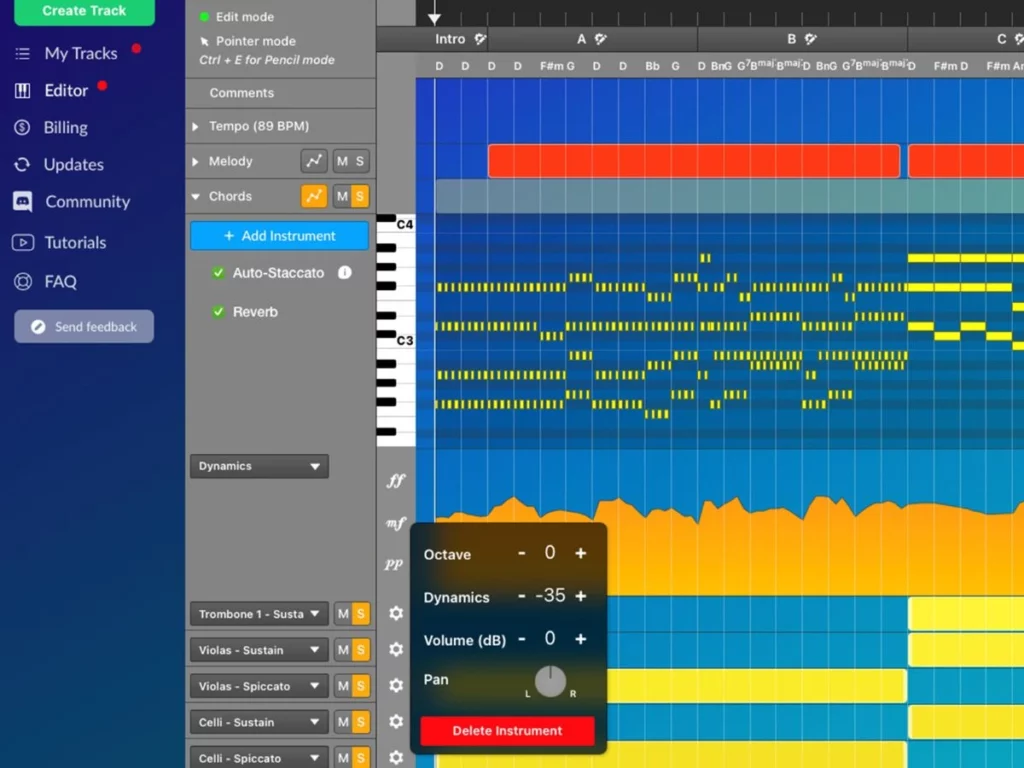 Mubert – Great tool for AI music generation for videos, podcasts, and more. Generates niche music in 3 clicks. Allows for custom editing post generation. Free version includes 30 min of music generation daily with 25 downloads per month in mp3 only. Attribution is required.
Aiva.ai – Free version includes 3 downloads per month with track duration up to 3 minutes. MP3 and MIDI formats are available. Copyright owned by Aiva. Attribution is required, and no monetization is allowed.
Conclusion
In this blog post, I have reviewed nearly all types of writing tools that a writer/author will need. By using these, you can improve your writing skills and achieve greater productivity. You can design your blog, website, or your next book. Whether you are a beginner or an experienced writer, these tools can help you improve your writing skills.
Read more on the things you should consider before writing your first blog.