Awareness | Knowledge | ascension
The Numinous Scribbles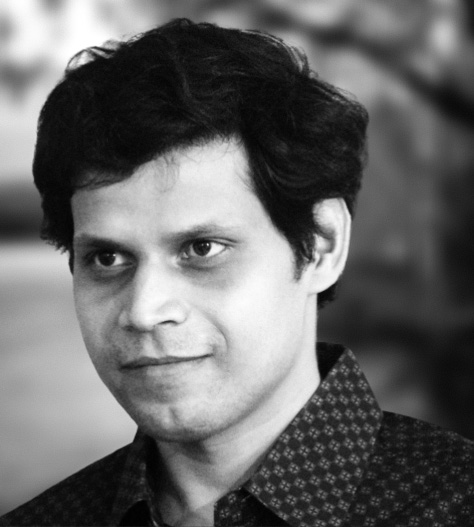 Digvijay Shahi is an author who writes self-help and personal transformation books. His first book, 'Gurukul Tales – Teacher Student Stories from Ancient India' ranked #2 on Amazon in 'Mythology and Folk tales' and #3 in 'Children's Short Stories'.
He is an expert on Hindu mythology. On his blog, he writes about spiritual values, meditation, yoga, and awareness through knowledge. Also, his articles can help and motivate you if you are a new writer and either want to overcome writer's block, start a website, or need tips for better writing.
Digvijay Shahi is an MBA in IT. With a stable profession in mind, he started his career in sales and marketing. He gained rigorous experience, working the trials of the market. However, while traveling to work one day, a motorcycle accident changed his priorities. Bed ridden for three months, left alone with his thoughts, he had an epiphany. He braved his fears and dived head first to start a career in his lifelong passion for writing.
In his new profession, he has written several SEO articles, social media content, and marketing resources. Also, he has gained a working knowledge of web design and graphic design. Currently living in Bangalore, India, he is working on a book on the lost forms of Yoga. For regular updates, connect on his social channels.
New book
Gurukul Tales
Teacher-Student Stories from Ancient India
A handpicked compilation. A retelling of the mythological teacher-student stories.
#2 on Amazon in 'Mythology and Folk tales'.
#3 in 'Children's Short Stories'.
'Gurukul Tales' showcases the finest teachers and the best students from ancient India. Collected from Ramayana, Mahabharata, and the Puranas, these stories will enchant kids and adults alike.
Read more, Explore…
Books
Digvijay Shahi writes self-help and personal transformation books with spirituality in mind. They are quick reads with a more focused theme in mind. Whether you like stories or essays, you would find something that suits your zone.
Services
I provide professional freelancing services as a writer. Also, if you feel like talking to someone about spirituality or need help with a spiritual practice, we can connect. There are no charges for a friendly chat. (Coming Soon—Some tools and helpers to make writing more efficient. )
Blog Topics
Read articles that invoke spiritual emotions. The day-to-day things that we do. Yet do not realize their origin, consequences, or how they inspire the spirit that is life. You can also find articles about writing in the internet age.
About DIGVIJAY Shahi
My Introduction
Hello there! Thank you for visiting my website. To write about me is a little tough. Although, I will try my best. If not, please bear with me.
Before I wrote, I had a successful career in sales and marketing. Also, I have earned some credits to show as a writer. However, if you are not looking to hire me, this information has no value. So, I have to say; I have lived the usual life, completed my education, ran the rat race, fell in love, married, and had a child. People normally like me and I like them. In conclusion, life has been good for me.
I have lived a life of passion, and I have been on the quest to find myself ever since I can remember. However, there is one thing that sticks to me like a fishbone in my throat. When I have to talk about myself, I freeze, as the answer to, "who am I?" eludes me like glimpses of last year's dreams. Am I another human being with nothing special or a unique soul? Is writing my identity or is my child my legacy? Ultimately, aren't we all simple transactions in the grand scale of time?
Possibly, I am a summation of my life. Contrarily, I may never know. However, now I realize that when you seem to know me, I can say I am a part of you, just another being.
My Inspiration
"Once we become conscious, even dimly, of the Atman, the Reality within us, the world takes on a very different aspect. It is no longer a court of justice but a kind of gymnasium. Good and evil, pain and pleasure, still exist, but they seem more like the ropes and vaulting horses and parallel bars that can be used to strengthen our bodies. Maya is no longer an endlessly revolving wheel of pain and pleasure but a ladder which can be climbed to the consciousness of the Reality."
― Adi Shankaracharya